Students play music outside of school walls
Though the school offers many different music classes within its walls, many students learned how to play outside school. Many have said they have thrived with knowledge they have learned before they had the chance to in school.
Students who took a music class when they were younger were able to get a head start in music.
"I've been playing piano since I was seven years old, so I have been playing for eight years," sophomore Katie Hovan said.
Many people have expressed that having music outside of school is good for them.
"Music has been in my life ever since I was younger and has become a safe get away for me with everything going on or how I feel. As well as making so many friends from the band. The majority of my friends and fun memories have been from really nice and cool people I've met through music," Hovan said.
Students haven't expressed that one method of learning music is necessarily better than the other. They say learning outside of school and inside school both have their benefits.
"With school it gets you the force to practice and keep up with it to improve yourself. As well as challenging you to be as good or even better than your peers. On the other hand, music outside of school can just be something you do on your own if you aren't sociable enough to do chorus, band or orchestra as a group," Hovan said. "On your own doesn't give the experience of a full on music group but private lessons can make you a better musician because of the one on one teaching. I personally experienced both, and I enjoy the school part of music."
Some students have learned how to play an instrument or sing outside of school then decide to take a music class in school to have more fun or have an easy elective class.
"To be honest, the guitar electives for me aren't really necessary, but I like being able to take a class about something I am good at," sophomore Noah Keller said.
Some people have put together their own music groups outside of school. Keller is in a band called Abstentious, and says that it has been a positive experience for him.
"Music has been around me my entire life, and it impacts me in a positive manner. Hopefully in the future we could get bigger. I would love to tour the world and continue to bring people together and show the music we've been working so hard on," Keller said.
About the Contributor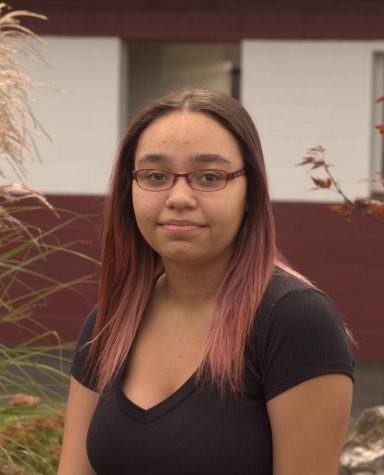 Myah Lear, Reporter
Hi! I am Myah Lear. I am a sophomore and part of the AAHS Mountain Echo staff. I have played viola since the fourth grade. In elementary school, I participated...