"I'm in"
Senior Kayla Blough was recently accepted into and will attend Carlow University after graduating high school. In this senior special blog, Blough shares why she is relieved for high school to end and eager for her new journey to begin.
Q: Why did you choose to go to Carlow University?
A: I chose to go to Carlow University because I love Pittsburgh and also the program they have for my major.
Q: What are you majoring in or planning on studying at Carlow University?
A: I am majoring in biology with a concentration in cardiovascular perfusion.
Q: What excites you the most about college?
A: I'm excited to be in a new city with new people.
Q: Is there anything about college that intimidates you?
A: I'm a little scared to see how hard the work will be but I know it will be worth the work in the end.
Q: Why did you think this college was the choice for you? What about the school interested you?
A: I love the vibes in Pittsburgh, and I got a good scholarship for Carlow. I thought it would be the best choice for me.
Q: How do you feel about senior year ending so soon?
A: I am actually excited for senior year to end and start the next chapter of my life.
Q: What do you think will be the biggest difference between high school and college?
A: I think the biggest difference between school and college will be being far away from my family and puppy.
About the Writer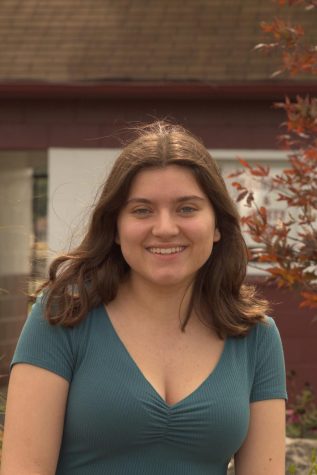 Sydney Wilfong, Associate Editor
I'm Sydney Wilfong, a senior at AAHS. I'm part of the band as a proud tenor saxophone player. On the days I have time, I enjoy writing, reading and...