"I'm in"
Senior Cassandra Kyle will attend Shenandoah University after graduating high school. In this senior special blog, Kyle describes why no other school compares to Shenandoah and how the small campus fits her needs perfectly.
Q: Why did you choose to go to Shenandoah University?
A: I chose to go to Shenandoah University because after visiting many other schools and meeting other coaches, I realized I was comparing every other school to Shenandoah. Shenandoah is a small school, so I will be able to have the one on one time with teachers when I need it, and the entire campus felt like home instantly to me when I visited. Their soccer program also greatly influenced my decision. They are a lower division but still hell held to high standards which would work the best while trying to earn my degree.
Q: What are you majoring in or planning on studying at Shenandoah University?
A:  I plan on majoring in psychology at Shenandoah University.
Q: What excites you the most about college?
A: I'm most excited about playing soccer and meeting new people who share my love for the sport.
Q: Is there anything about college that intimidates you?
A: I'm intimidated about leaving everyone I've known through school and going somewhere I don't think anyone else is.
Q: What other colleges were you looking at as other options?
A: I looked at Lock Haven and Arcadia but fell in love with Shenandoah.
Q: Why did you think this college was the choice for you? What about the school interested you?
A: I was interested in this school because the campus is beautiful, and it is a smaller school. It is only two hours away, and I really liked the entire soccer program.
Q: How do you feel about senior year ending so soon?
A: I'm definitely sad to see senior year end so fast, but I'm excited for what the future holds.
Q: What do you think will be the biggest difference between high school and college?
A: I think the biggest difference will be the dynamic of how classes will work. You're not in the same building all day for a set number of hours; it's a lot more diverse and fluid in regards to class schedules.
About the Writer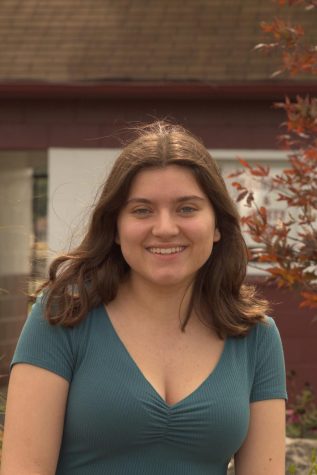 Sydney Wilfong, Associate Editor
I'm Sydney Wilfong, a senior at AAHS. I'm part of the band as a proud tenor saxophone player. On the days I have time, I enjoy writing, reading and...