Dogs, Humane Society inspire senior Paige Vallei's senior project
Senior projects themselves have been hard on the seniors this year due to COVID-19.With all the senior projects being worked on right now, some take this opportunity to help people or animals in need. Senior Paige Vallei created her senior project for the Humane Society.
"I have always loved animals and the idea of donating if you can't adopt, so for as long as I could remember, I have always planned on doing this for my senior project since eighth grade. I have gotten a lot of support for this project. People posted it on their social media to spread the word and I was very appreciative of that," Vallei said.
Vallei decided to reach out to the Humane Society to get a better understanding of what they are looking for in donations. 
"I also reached out to my friends and family. I started this project about a month ago with writing my research paper but did not ask for donations until the beginning of February," Vallei said.
Vallei has a passion for helping animals to have a better life and home.
"I think the only thing that people can do to help is donate! If you are someone who can't adopt, I would suggest donating 100%. In the end, it is all for a great cause to help out animals in need. My dogs inspired me to do this project. I love them so much and with the care that they get, I hope that every other animal, not just cats and dogs get a loving and fun life," Vallei said.
Vallei feels that this project is a great idea because it is unique in the sense of being a senior project. 
"I know a lot of people decided just to do the research paper this year but I felt that with COVID, doing something like this would create a sense of normality for everyone," Vallei said.
About the Writer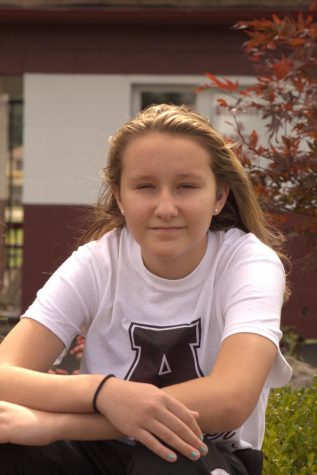 Amy Dean, Reporter
Hi, welcome to my page. My name is Amy Dean. I'm 14 years old, and a freshman at AAHS. I was born and raised in Tampa, Florida. Then I moved to PA when...