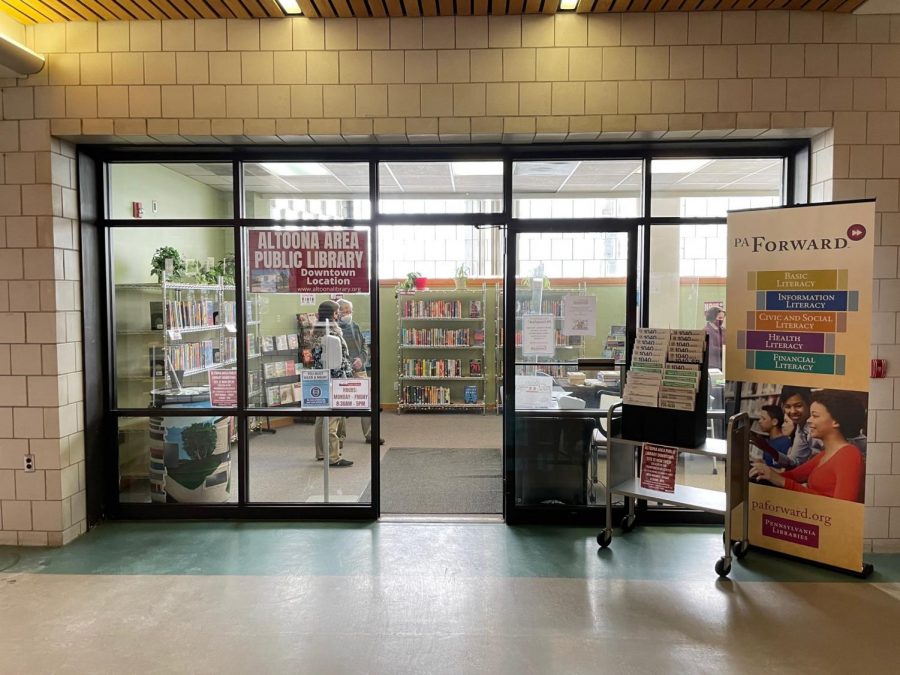 Jennifer Knisely
On Dec. 14, 2020, the Altoona Public Library was forced to close due to an accident at the high school construction site. This accident caused major flooding on the ground floor of the library and left the facility without power and heat.
The flood caused a lot of damage to the library. All repairs are being handled by the school district.
"The entire ground floor was flooded with water, including the theater and Youth Room. The most significant damages were sustained in the main power room, which housed the electrical panels and emergency generator. This equipment was damaged beyond repair," Library Director Jennifer Knisely said. 
There were other damages such as to the artwork and toys.
"Other damages throughout the ground floor included flooring, both carpet and tile, lower walls and wallpaper, materials in the book sale area and some artwork which was being stored in a closet and some furniture and toys for children," Knisely said.
Because of the library being in need of a repair, it has moved to a temporary location. It is now downtown at the Altoona Transportation Center, 1231 11th Avenue, Altoona, Pa. 
"There are approximately 1400 books and audiobooks available at this site currently; however, items from the main site can be requested and picked up downtown. To contact the downtown site, please call 232-7295," Knisely said.
Along with the library moving to the temporary location, CareerLink has also moved to this location for students to still have access.
"The city of Altoona gave Pa CareerLink Blair County and the library an opportunity to share a space in the downtown Altoona Transportation Center. It is working out great. Most of our services are still available virtually, but we also have computers available on site for job searching, resume work and filing unemployment claims," Site Administrator Gwen Fisher said.
However, not all career coaches are available at the temporary site.
"Our no-cost services include everything from resume assistance, to interviewing practice, to live job coaching workshops and we can often provide funding for skill training or schooling. Only some of our career coaches are on site, but we are all available to meet virtually or in-person, if needed," Fisher said.
Because of the recent library closing, the students who would regularly go after school can't now.
"Students are still able to use all of our online resources. We are also able to offer free tutoring assistance and test prep through Tutor.com. Now that the downtown site is open, materials can be put on hold to pick up at that location," Knisely said.
"I went to the library when it was open, at least once a month.  When it closed in December, I wasn't able to read much as I used to, and I really missed seeing the ferrets.  When I go there after school for pickup, I see a few friends and chat with them a little bit before I have to leave," junior Debbie Watchey said.
Although there is no timeline for reopening, students can still apply for a library card and visit the temporary location.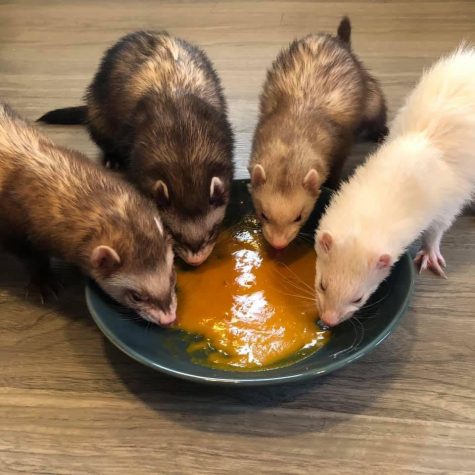 "Any high school student who wishes to apply for a library card can do so by filling out the Google Form and using their AASD issued email address," Knisely said.
The ferrets in the youth room at the library have become very popular, and people have expressed their concerns about their well-being after the flood.
"The ferrets are doing great. They have been spending time at Miss Kristy's house and are completely spoiled," Knisely said.