Homecoming games night, theme week scheduled for April
Since Homecoming was cancelled in the fall, it has been rescheduled for April. The homecoming scavenger hunt and games night will be on Wednesday, April 14 at the Roosevelt Field. Coronation will be on Friday, April 16 at Roosevelt Field as well.
This year, there will be no Homecoming dance. However, games night and theme week will still happen.
"The main factor when making the decision to not hold a dance was the COVID-19 restrictions for indoor activities," homecoming adviser Julie Schreiber said.
Some students have expressed mixed emotions regarding the Homecoming dance being cancelled.
"I am honestly not heartbroken about not having a dance. Given the pandemic restrictions, I could not imagine there being a safe dance," Homecoming royal candidate Alex Thaler said. "I am super grateful for being given the opportunity to have the homecoming events in any capacity that follows health guidelines."
Some students are more upset than others..
"It's just a little disheartening because these are the parts of high school I've looked forward to. I remember my sophomore year being on a team for games night, practicing for the performance and cheering for my senior friend as she walked down the field with her escort and the only thing I could think of was, 'wow I can't wait for my turn and for that to be me,'" senior Carlona Brevard said. "It just won't be the same without the dance. That's what ties it all together…it's just another memory that we won't make due to COVID-19."
A new event has also been added to the agenda on games night.
"We will be keeping events like theme week and games night. We are adding a new event this year prior to games night: a scavenger hunt," Schreiber said.
Like the previous years, there will only be one homecoming royal.
"Scholarships are awarded to the top three candidates: The Homecoming Royal, first runner-up and second runner-up," Schreiber said.
Staff, Homecoming advisers, president and vice president of the Homecoming committee and administrators will be the ones who help set up the events of Homecoming week.
"Staff who are helping with the scavenger hunt and games night will be in charge of timing events, judging skits and helping with overall rules of the events," Schreiber said.
For games night and coronation night, there will be a 500 person limit on who can attend.
"There will be a $2 admission for games night, like usual. Each candidate will receive two passes for games night and coronation," Schreiber said.
During theme week, all students are allowed to participate.
"During Homecoming Week, students can participate in the theme week days, contribute to the charity cans for each candidate that will be set up and participate in the popular vote via Google Form," Schreiber said.
Candidates for Homecoming will need to check the Homecoming Google Classroom for updates.
"Candidates and team members will be required to check the homecoming Google Classroom each morning to see which teams are being checked for points. If their team is being checked, each candidate and team member will log in to the Google Meet to check. Students who are not physically in the building are still required to do this," Schreiber said.
If a candidate is quarantined, he or she will still have theme day checks.
"If a candidate is quarantined, they will still participate in theme day checks since this will be done virtually each morning. This will be handled on a case-by-case basis," Schreiber said.
Students have expressed excitement for Homecoming and theme week to start this April.
"I am very excited to be a candidate. I was on a team last year and had a lot of fun, so I am excited to get to have a team and run myself. I haven't done anything yet, but I am eager to," Thaler said.
About the Writer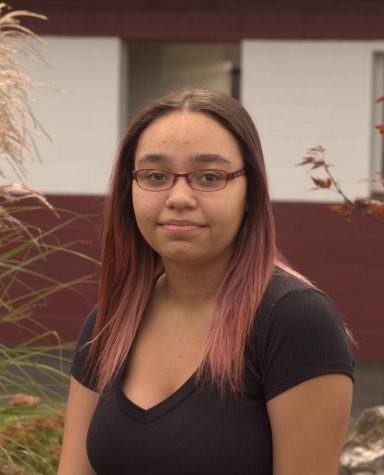 Myah Lear, Reporter
Hi! I am Myah Lear. I am a sophomore and part of the AAHS Mountain Echo staff. I have played viola since the fourth grade. In elementary school, I participated...