Boys' basketball team concludes season
On March 2 the boys' basketball team concluded their season with a home game against Chambersburg. They lost 44-42. 
Players were forced to postpone the season three weeks due to COVID-19. Most say they have come a long way since the beginning of the year. 
"The record may not look great, but we improved on things every game and became a much better team each week," senior Nate Cornelius said. 
Due to COVID-19 regulations, players wore masks and socially distanced as much as possible. Only certain people were allowed into the games. 
"I miss the fans; it is not the atmosphere I pictured for my senior year," senior Jacob Corso said. 
Amid the COVID pandemic, players were continuously working to improve skills. They practiced everyday, focusing on different aspects of the game. 
"We have improved defensively every week. We continue to get better with our offensive execution and continue to work on making good shots everyday," head coach Jarrod Klausman said.
Some of this year's seniors have already committed to playing basketball at the collegiate level.
"[My biggest accomplishment in basketball was] Committing to Waynesburg University to continue playing basketball at the collegiate level and schooling career," Cornelius said. 
Most of the senior members started playing basketball when they were young. They have come a long way from when they first started. 
"Our senior group has stepped into a number of vacated varsity roles from last season. They consistently give this program everything they have, and continue to improve week by week," Klausman said. 
Klausman sends best wishes to the senior members on the team. 
"Don't ever settle for being average at anything. Always stay hungry and ready to compete to be the best at everything you do," Klausman said. 
Spring, summer and fall open gyms will be held to prepare for next year's season. More information on these dates will be discussed in the morning announcements. 
"Basketball is a very skilled sport. If you plan on trying out for the team next year, it's never too early to start working on your game," Klausman said. 
The team ended the season with a record of 1 – 16.
About the Writer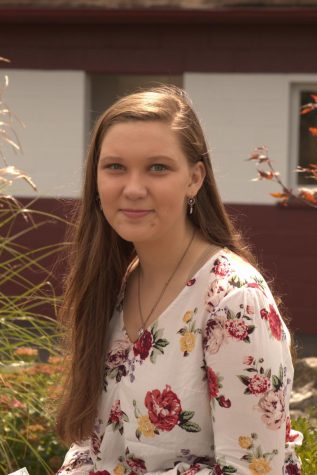 Danielle Bardelang, Reporter
I am a sophomore at the Altoona Area High School and also a reporter for the Teens for Teen Health online newspaper as well as the Mountain Echo. I seek...