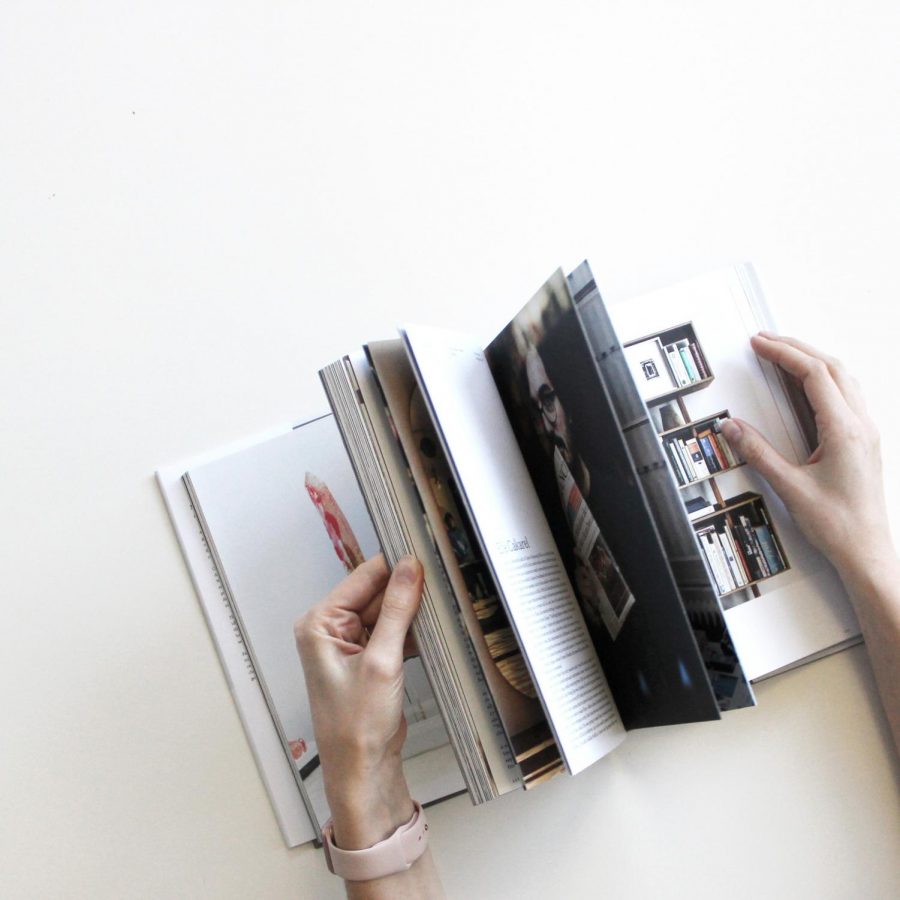 https://unsplash.com/s/photos/magazine
Et Cetera is the school's art and literature magazine. A place where students join to make art and get to show it off to others. 
"Et Cetera is the art and literary magazine of AAHS. It is an extracurricular opportunity for students interested in the arts as well as an opportunity for artists to have a place to showcase their talents. The magazine is printed once at the end of the school year," English teacher Jennifer Lowe said. 
The students behind Et Cetera have been meeting weekly and will continue to meet until school ends. 
"The group started meeting in February and will meet weekly for the rest of the school year. The regular meeting time is Wednesdays after school in Room A213, but additional work sessions will be needed in May," Lowe said. "There are currently 18 students who have attended meetings and have expressed interest in putting the magazine together this year." 
Students have the opportunity to submit any type of art from written to visual to be selected for the magazine.
"The staff of Et Cetera collects submissions of art from the student body in the spring. The art can be in any visual or written medium—from paintings to sculptures and from poems to short stories. The staff then selects what it thinks are the best works to represent AAHS in a magazine that they compile, have professionally printed and then sell to the school. The cost is typically around $5 for the publication," Lowe said.
Along with the magazine, the Et Cetera is planning on making a website to show the students' works. 
"New this year, Et Cetera is also planning to add a website to feature student work. Additionally, the staff is interested in expanding the publication with ideas such as adding feature stories to the magazine as well as showcasing the performing arts by finding a way to include music, theater and dance.  Next year the group will start meeting earlier and work to be more active in supporting arts throughout the school year," Lowe said.
Even though Et Cetera students already started meeting, this doesn't mean that students can't still join the magazine. 
"Anyone is welcome to join the group. Interested students can contact [me] in A213 or at [email protected].  There is also a Google Classroom to share information and to provide a portal for virtual students to participate," Lowe said.
The magazine gives students the opportunity to express themselves and show off their art to the school community. 
"I feel like it is a great idea to showcase all of the different types of art in Altoona and our school," junior Hailey Frontino said.