"I'm in"
Senior Sarah Castle will attend Dickinson College after graduating high school. In this senior special blog, Castle details how college will motivate her and why she is optimistic for the future.
Q: Why did you choose to go to Dickinson College?
A: I picked Dickinson because of how involved the professors are with the students in and out of the classroom, the opportunities they provide after graduation and into grad school and the campus felt like home as soon as I walked on.
Q: What are you majoring in or planning on studying at Dickinson?
A: I am majoring in biology.
Q: What excites you the most about college?
A: I am most excited to meet new people and be in a new area. I'm also excited to have more science classes and labs since that is what I enjoyed most in high school.
Q: Is there anything about college that intimidates you?
A: I'm definitely intimidated in general by the coursework I will have and being able to balance it all, but I think I will be able to develop a schedule once classes start.
Q: What other colleges were you looking at as other options?
A: I toured a few other schools but besides Dickinson, my other top choices were Franklin & Marshall College and Elizabethtown College.
Q: Why did you think this college was the choice for you? What about the school interested you?
A: I thought Dickinson was the choice for me because it felt like somewhere I could really thrive with the help of my professors and other mentors. Their acceptance rate into medical school was the highest out of the schools I toured, their study abroad program provided the most opportunities and I just love the Carlisle area.
Q: How do you feel about senior year ending so soon?
A: I'm very nervous as the end of high school is near, but I'm excited and optimistic about moving on to something else.
Q: What do you think will be the biggest difference between high school and college?
A: I think the biggest difference between high school and college will be that I will focus more on a certain set of classes rather than ones that don't go along with my main interests. It's also going to be much harder, but I'm glad I'm going to have something to push and motivate me.
About the Writer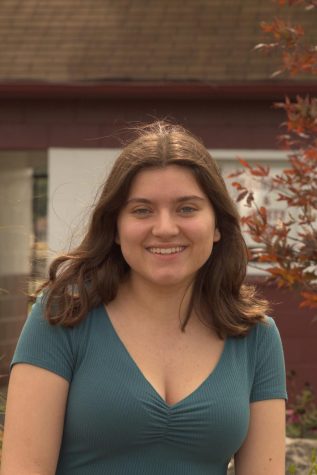 Sydney Wilfong, Associate Editor
I'm Sydney Wilfong, a senior at AAHS. I'm part of the band as a proud tenor saxophone player. On the days I have time, I enjoy writing, reading and...