Athletes swing into season
On April 6, the Altoona baseball teams started their season with a game against the Chambersburg Trojans.
Athletes were excited to get back on the field after not having a season last year. They have been working hard to get back to where they were a year ago. 
"The season officially started around the middle of March. That's when we started having actual practices," sophomore Alexander Yost said. 
The team also played in the Curve Classic held at Peoples Natural Gas stadium and other regular season games. 
"We crushed Huntindgon in the Curve Classic 17-0. We lost to Tyrone in the Curve Classic as well 7-1," Yost said. 
Many players play baseball for teams other than Altoona. There are a total of seven baseball and softball leagues just in Altoona. 
"I play for the school ball team, a league called Sietz, another one called the Federation League and finally, my Pap has a city league team in Lily that he coaches, and sometimes I play in that," Yost said.  
Some think that it is important to be involved with more than just one league. Schedules may become complicated, but it allows more opportunities for athletes. 
"I think that it just depends on how much you enjoy the game and how many games you want to play in a summer," junior Ethan Hileman said.
Others believe that it is important to follow one team at a time allowing for more focus on and off the field. 
"During the school ball season I feel like you should only play that [team] because the team needs you. All your attention needs to be focused on that. If you're not playing school, I think it's a good thing to play in multiple leagues because you're making new friends and you're getting out on the field more," Yost said.
Athletes have reflected back on their baseball years and picked some of the most memorable moments. Yost has been playing since he was four years old. 
"There is a teammate that I will always remember, Sean Bettwy. Him and I have played on the same team since we were both nine. We have never played on an opposite team since then and have even played on a few All-Star teams together. My favorite baseball memory was probably hitting my first home-run. That moment was special to me because it gave me plenty of confidence to further my future into baseball and know that I can do it," Yost said. 
Hileman has been playing baseball for as long as he can remember. He plays for the Altoona team and three summer leagues. 
"[My favorite memory is] hitting my first tenner league home-run, what made it special was that it was my first on the bigger fields and it was a walk-off home-run which I'll never forget," Hileman said. 
Players have set goals in hopes of making this season the best one yet. 
"One goal I have this season is to try and steal as many bags as I can. I want to show the upperclassmen that I can play at an elite level. Also, when I'm sitting on the bench, I want to be there for my teammates, so the coach knows I want to be a part of this," Yost said. 
The teams plan to continue their season improving each game. 
About the Writer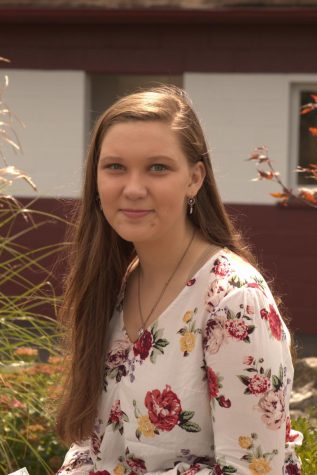 Danielle Bardelang, Reporter
I am a sophomore at the Altoona Area High School and also a reporter for the Teens for Teen Health online newspaper as well as the Mountain Echo. I seek...