"I'm in"
Senior Lana Ranger will attend Juniata College after high school. In this senior special blog, Ranger explains how a lack in diversity at the college will affect her and details why she's ready to graduate and move forward with her career.
Q: Why did you choose to go to Juniata College?
A: I decided to go to Juniata because it is the closest to home and the scholarship that was offered was my best option.
Q: What are you majoring in or planning on studying at Juniata?
A: My major actually changed to business at Juniata. The scholarship I was offered was an accelerated MBA.
Q: What excites you the most about college?
A: I'm excited to live on my own and be independent. I am also excited to be put in a new environment with different people I have never met.
Q: Is there anything about college that intimidates you?
A: What I am most intimidated about is that Juniata is not as diverse as I would like it to be, and I'm afraid of the oppression I might face. There is a higher chance of people being 'accidentally' racist by making the wrong types of comments.
Q: What other colleges were you looking at as other options?
A: The other colleges I was looking at were [the] University of Pittsburgh and Haverford College in Philadelphia.
Q: Why did you think this college was the choice for you? What about the school interested you?
A: Juniata is the closest to home. The school actually had more interest in me than I did them. Juniata contacted me the most, and they actually offered me two scholarships. They also accepted me eight days after I applied.
Q: How do you feel about senior year ending so soon?
A: I am excited for my senior year to end. It's been rough, and I just want it to be over. I am going to miss all my friends I am probably not going to see again.
Q: What do you think will be the biggest difference between high school and college?
A: I feel like college is going to take up more of my time than high school. I also feel like people are going to be less judgmental in college. People will be way too busy and focused on school to care about anyone else.
About the Contributor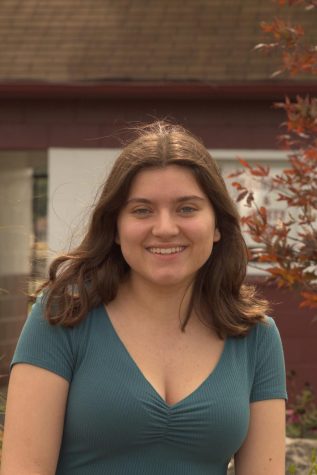 Sydney Wilfong, Associate Editor
I'm Sydney Wilfong, a senior at AAHS. I'm part of the band as a proud tenor saxophone player. On the days I have time, I enjoy writing, reading and...