Seniors remember their concluding season
As the 2020-2021 school year comes to an end, some senior athletes continue their athletic careers, but some may not. Their careers have given them multiple opportunities to achieve certain goals. Memories have also been a huge part of some of the athletes' careers.
Senior Colin Allmond has been wrestling almost all his life. Although he won't be attending college, he does have other plans for his athletic career.
"I've been wrestling for fourteen years. Going to different tournaments with the team and just being together with the wrestling family is a memory I will always remember. I'm looking forward to doing wrestling while I'm in the Marines," Allmond said.
Winning tournaments is a big thing for Allmond. He has won multiple tournaments throughout his career.
"Winning the Virginia Beach Duals tournament was my biggest accomplishment. My parents figured that it was a good way for me to exert all my energy so I decided to do wrestling," Allmond said.
Senior Lydia Baum went into Districts every year from the start of her track career to the end.
"I've been playing track for five years. My biggest accomplishment would be being placed first in my eighth grade year and also being into Districts every year. I decided to do track because I wanted to try something new and it seemed really fun," Baum said. "I'll never forget my freshman year. We had a "fun" practice and we did different relays and a big thunderstorm came throughout practice. It was just a really fun experience. I've decided that I'm not continuing my athletic career after high school."
Senior Cassandra Kyle had done gymnastics and cheerleading for as long as she can remember. Gymnastics has impacted Kyle in her junior year of high school.
"I've done gymnastics for four years. I'll never forget going to states in my junior year and getting closer with the underclassmen. I'm not going to continue my gymnastics career after high school. My biggest accomplishment would be improving my score every year," Kyle said.
Kyle has joined gymnastics for enjoyment. She enjoys being able to relate cheerleading and gymnastics altogether.
"I wanted to keep my tumbling from years of cheerleading, and I thought it would be something fun to try and do. Even if you don't have a background in gymnastics, it can still be a fun experience," Kyle said.
Cheerleading holds a special place in senior Lizzy Frank's heart. The competitiveness and energy of it all makes her feel happy.
"I've done cheerleading for six or seven years. Cheerleading is very special to me, the beat and everything makes me drift away from the world itself. I'll never forget my sophomore year, and we went to Carlisle and our cheers were very upbeat and a different type of energy. I've tried out for the St. Francis' team and I made it," Frank said.
Frank has worked through things and accomplished things throughout her senior year in high school.
"My biggest accomplishment would be making it through my senior year and still liking the sport that I play. I decided to play because I used to go to all the camps when I was younger, and I would look up to the older cheerleaders," Frank said.
Volleyball has been a lifelong passion for senior Anna Batrus. She misses the different team bonding she has done throughout the years she has played volleyball.
"Volleyball has been a passion of mine since I was in sixth grade. A memory I'll never forget was our six our tryout days at the beginning of each season. I miss the team bonding games we would play. Volleyball provided amazing friendships and amazing connections. Also so much time having the best memories possible," Batrus said.
Batrus looks forward to continuing her volleyball career by playing competitive volleyball pick-up games and playing on the Penn State Altoona team.
"I'll probably play competitive pick-up with friends. I'm also playing at Penn State Altoona. My biggest accomplishment would be getting captain of the team my junior and senior years. I decided to play volleyball because no other sport would seem to work best for me and volleyball seemed to be the one for me. My biggest role model would be coach Mitch Snyder," Batrus said.
Senior Paige Vallei feels that she has made tons of memories along her cheerleading career. She has done cheerleading for six years. One of the memories she will never forget would be her sophomore year in high school.
"A memory I'll never forget is that when in tenth grade they took down the ceilings in the cafeteria and the particles from the ceilings were flying down onto our food. My egg sandwich also got ruined from it. I decided to play because it was always a passion of mine and I competed in gymnastics," Vallei said.
Vallei is unsure of her career after high school, but it depends on how the rest of her senior year in high school goes.
"I'm not sure of my cheerleading career after graduating high school, but it honestly depends on how things go the rest of my senior year. Being default winners at the District Six Championship was my biggest accomplishment," Vallei said.
About the Contributors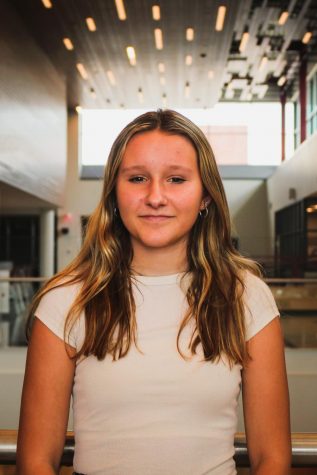 Amy Dean, Reporter
Hey! My name is Amy Dean, and I'm a reporter for the AAHS Mountain Echo newspaper. I am also a part of yearbook. This will be my second year, and I'm...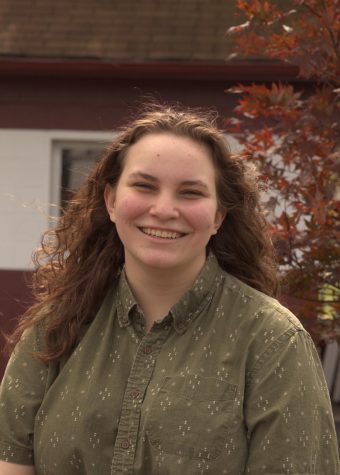 Sonia Yost, Reporter
Hey there stranger! My name is Sonia Yost, and this will be my third year writing for the newspaper. Last year I was an associate editor, and I'm thrilled...