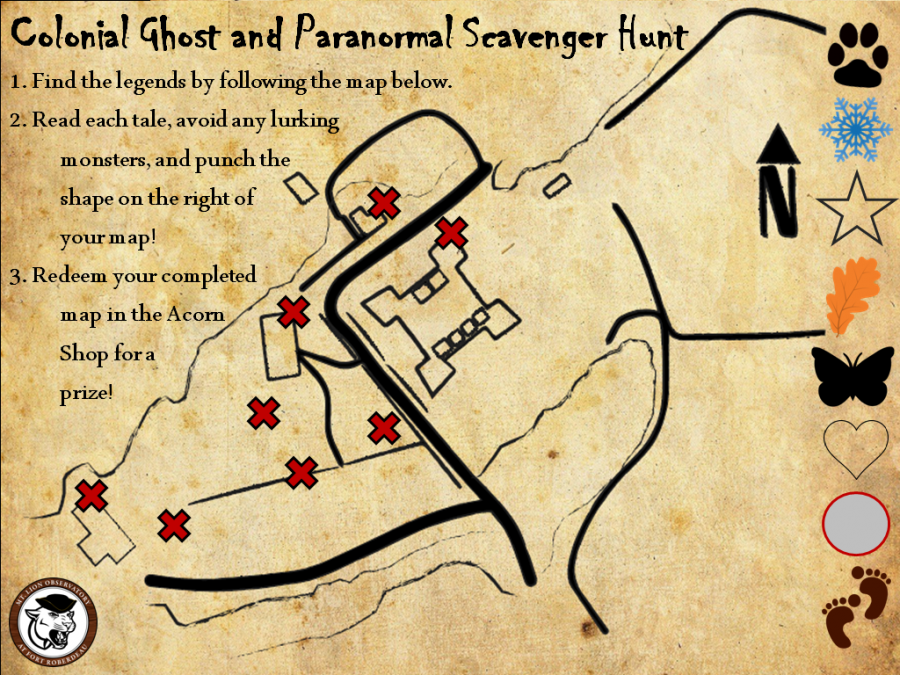 Courtesy of James Krug
On Oct. 9, there will be a Halloween event at Fort Roberdeau to raise funds for the astronomy club, the fort and the Mountain Lion Observatory. The event will start off with trick or treating for kids ages 12 and under at 6:30 p.m. All other events will begin at 7:30 p.m. The other events include 30 minute presentations and a colonial ghost story scavenger hunt. 
This event has been going on for five years now as a fundraiser for the astronomy club and the Mountain Lion Observatory. When it debuted, it won a Pennsylvania Excellence in Parks and Recreation award.
"For a couple years straight we did a haunted trail, but last year because of COVID-19 we knew we wouldn't have club members, so we changed it up and did a choose your own adventure which was kind of modeled off the old adventure books that people read when they were kids," astronomy adviser James Krug said.
Fearing another lockdown, Krug chose not to bring back the full haunted trail.
"The reason we are doing the choose your own adventure format is that in the rare case that we suddenly got locked down, we could still put off the event with the fort personnel, and it isn't entirely dependent on the high school students dressing up an

d scaring people like the haunted trail was. It is a good way for us to get back in, students still get to dress up and scare the heck out of some guests, but this is just a good backup plan just in case we were to get locked down again," Krug said.
This year will be the formatted the same as last year, but the astronomy club members will be able to participate this year. 
"The students are going to help out with passing out candy because we start with the Denny Ivory Memorial trick or treat where kids 12 and under can trick or treat between the cabins. Then we will have four different presenters around the fort grounds. I'm presenting on deep underground military bases and a colleague of mine is doing it on bigfoot. The director of the fort is doing some stuff for kids. Some of the fort's reenactors are doing 'Tales of Terror on the American Frontier," Krug said. 
Guests will be able to rotate through two of the rotations. Krug also got signs professionally made for the colonial ghost tales. 
"There are eight signs scattered around the fort grounds and people will have maps and they will try to follow the maps to the different signs. The astronomy club members will be there with hole punchers. Each station has a different shaped hole puncher to prove that they've been there. A lot of our students will be dressed up and hiding around the fort grounds and scaring people as they come through," Krug said. 
After these events, the Mountain Lion Observatory will be open from 9 p.m. to 10 p.m. as long as there are clear skies, in hopes that guests will be able to check out the skies of early autumn. 
During the first event in 2017, close to 1,000 guests were in attendance. It has somewhat fallen since, but Krug is hoping for a better turn out this year.
"Last year the weather was bad. It was spitting rain and there was a big Penn State game that night, so we only had a little over 300 people there. This year, hopefully we will get good weather plus there isn't a big Penn State game going on that day, so hopefully we will get over 500 people for this because we need to raise some good money for the fort and the astronomy club," Krug said.