New guidance counselors join department
The high school welcomed two new guidance counselors to the staff this year, Tiffany Johannidies and Melissa Wasko. Both have found their positions in the counseling office.
Wasko has been working in the Altoona Area School District for 18 years. 
"I taught special education at the elementary, and then here at the high school…It just so happens that because I was a part of the Altoona Area School District, I was able to stay and transition into this role," Wasko said. 
Wasko had found similarities in counseling and in her work as a special education teacher.  She chose to switch career paths to counseling because she felt her skills also carried over to it. 
"Whenever I taught in the special education department, I had my own classroom and felt that my skills as a counselor played a huge part in special education," Wasko said.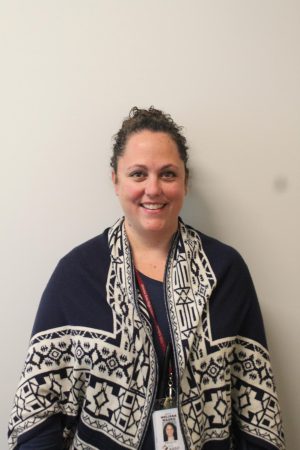 Johannides came from Tyrone High School where she had worked for 16.5 years as a  counselor.  She decided to make the move to Altoona for multiple reasons. 
"I live in Altoona. I went to Altoona High myself, both my kids have gone through here; my younger daughter is a senior. I did drug and alcohol and mental health counseling at Altoona. I have a lot of respect for the district and the people that work in the counseling office. I wanted to be a part of the team," Johannides said. 
Starting at a new school in a new district means learning how things work in that district. Each school has a different system and a different way of operating. 
"I've only been here five days, Monday, Oct 18, was my first day. This is my first week. I'm just trying to do the best I can learning different technologies and a much bigger schedule than what I'm used to. Everybody has been very nice and very helpful and the students have been great. I think it's going to be good once I learn the system here," Johannides said.
On a daily basis, a guidance counselor helps students with their issues and prepares them for life after high school. They help to develop a plan and to assist with college information.  
"A day consists of seeing the students who sign in to see me; that can range from personal, social, academic or career issues. Right now, it's college crunch time ,so I'm uploading a lot of transcripts and doing a lot of things with the common app. Again, I'm learning the Skyward system and getting to know the students that are going to be on my case load," Johannides said. 
Her job will consist of meeting with students daily, planning with students for career choices and assisting with inconveniences that cause students stress. 
"The thing that I like the best about it is helping students with issues, maybe like their family or friends. Any kind of issues, helping kids work through that, develop coping skills. Maybe if they're depressed or anxious, how to work through those things. The overall feeling of helping a kid succeed is what I like best about it," Johannides said.