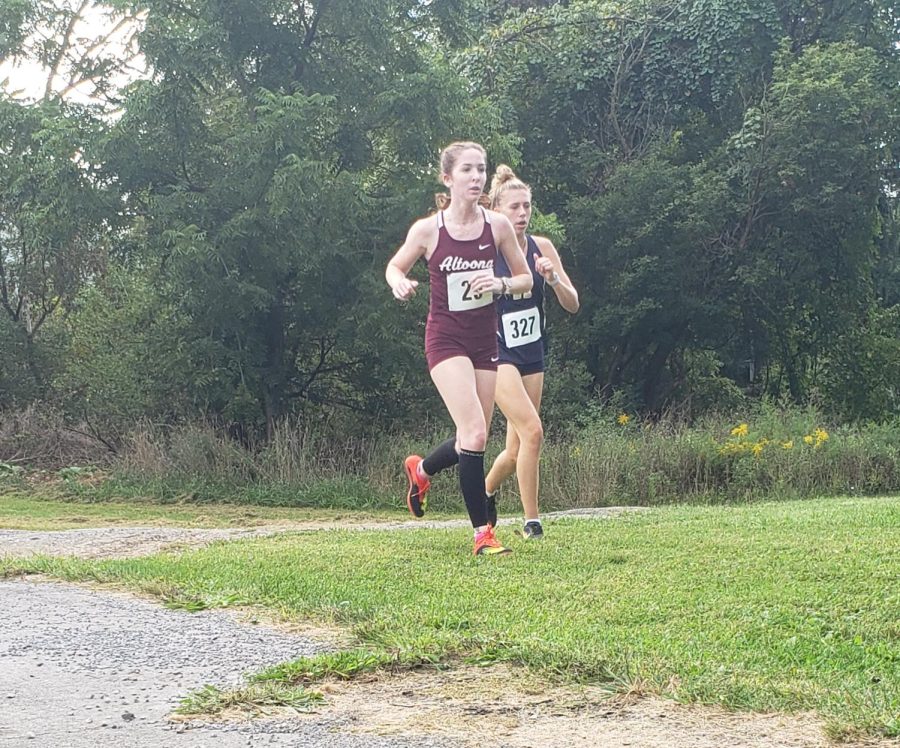 Avery Reid
On Saturday, Nov. 6, four runners competed in the state competition in Hershey, Pa. This year, both boys and girls qualified to compete in the invitational. For seniors George Boutiller and Aiden Kelley, it is their first year competing at the state level. However, senior Mackenzie Kelley competed for her fourth year and junior Reese Wilber traveled for her third year. 
Aidan Kelley
Senior Aidan Kelley has been running cross country since freshman year. This is his first year traveling to the State Competition. Looking forward to his competition, he said he was excited to compete and looking forward to the competition
"I'm looking forward to the competition, the competition is very high. The highest competition you'll see all year is at a state meet," A. Kelley said. 
Putting in the extra training and working during the off season helped him get ahead and be able to qualify for the invitational. 
"What helped me was off season training, during the summer and really focusing during the season on the end goal which is making it to States," A. Kelley said. 
In the race, A. Kelley finished in 126th place overall. 
George Boutiller
Senior George Boutiller, who has been running since his seventh grade track season, made it to states for his first time. Before his run, he expressed that he was anxious for the upcoming race but looking forward to the opportunity to compete. 
"It's definitely exciting to be able to go to states because it's a big thing. But I'm also very nervous because there's a lot of kids with very good talent," Boutiller said. 
The runners appreciate the people on the cross country team cheering them on.
"The community is really great, everyone supports everyone. Even if you're the worst kid out there, everyone is still going to cheer you on," Boutiller said.
Boutillier finished the race 137th place overall.

Mackenzie Kelley
Senior Mackenzie Kelley qualified for her fourth year to travel to the State Competition. She has been running cross country since her eighth grade year. She claims her success came from her team. 
"I think what contributed most to my success is definitely how hard my teem has pushed me.  Mary, Gwen and Alana pushed me the most just to work for my goals and especially to be a four-time state qualifier. It is definitely a goal to push myself even harder because I was the first girl in 10 years to qualify for all four years," M. Kelley said. 
Another qualifier, A. Kelley is her twin brother. They compete together frequently and did so at States. 
"It's actually amazing, I mean it's definitely making Hershey extra sweet this year. Especially with going with him my senior year. When he came across the finish line at Districts, I started crying because I knew we were both going, so it's really exciting," M. Kelley said. 
Kelley finished in 178th place overall in the race.
Reese Wilber
Junior Reese Wilber qualified for the invitational for her third year. She has run cross country since eighth grade.  Wilber has had success in the past at invitationals and this year is no different. Like her competitors, she agrees that putting in work during the off season gave her the extra lead in the season.
"I worked really hard over the summer and I was more confident in myself then I was in the past," Wilber said. 
The thrill of running often comes from a runners high or the enjoying the time during the run.
"Running clears my head space, I get to think about things that I normally don't think about on my runs because there is nothing else to do other than think," Wilber said. 
Wilber made the top 100 of the race, coming in at 95th place.