Biology classes possibly receiving class pet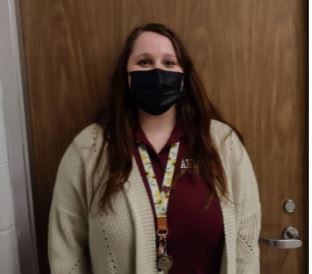 Biology teacher Mary Heiple will soon be getting information as to whether her class as well as others will be receiving a class pet.
Her fourth period class suggested that they could get one, so she then asked her higher ups if it would be a possibility. She will be hearing about their decision sometime around January 2022. On an inservice day for students, all of the biology teachers who are participating had a virtual meeting and now just have to decide how many classes would be receiving a class pet. 
"Our AAHS biology teachers have been considering partnering with PA CareerLink and SPARC to provide a real-time scientific method project for our students. This project involves participating teachers receiving two rats from the program. Students will track the growth of the rats over a specified period of time. This program would give students the opportunity to apply their knowledge of the scientific method to a real life situation. At the end of the program, the rats will be given good homes with students or can be kept as class pets. If we are able to participate in this project, I think that it would be an incredibly beneficial learning experience for our students," Mary Heiple said.