McGeary encourages students to participate in food basket collection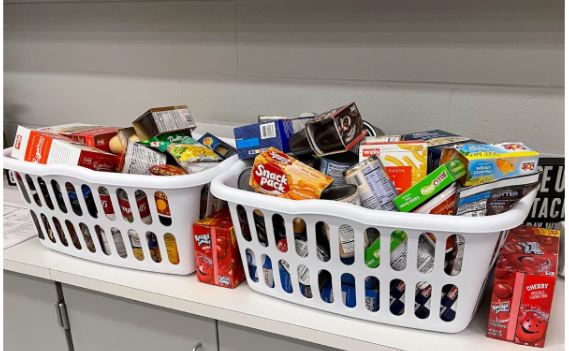 Caitlin McGeary made an announcement to her students in the middle of November encouraging them to donate extra food in the food basket collection. The food that is collected goes out to families who may not have as much for the holidays. 
"I chose to participate because it's important for students to recognize that not everyone has the things that they have. This is something I didn't realize when I was in school. They are all a part of a community and communities help one another out," McGeary said. 
The final date to bring in food was Friday, Dec. 10. McGeary has sent out a special thank you to all of the students who have brought in extra food. At this time, McGeary and her students have collected enough food for two baskets.