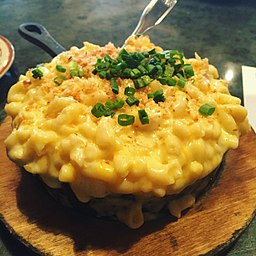 Texasfoodgawker, CC BY-SA 4.0 , via Wikimedia Commons
A mac n' cheese restaurant will be joining with Green Bean Coffee House in Altoona, Pa. The new restaurant is being built across from the current Green Bean location.
"Our Biggie Mac Mac 'n' Cheese is made with pasta that can hold the absolute most of our creamy signature cheese sauce, topped with fresh hamburger, chopped onions, dill relish, cheese and the special sauce," the restaurant wrote on Facebook.
They will offer 33 different types of ingredients to put on pasta. To top it all off, diners can grab a cup of joe from Green Bean as well! This offers Altoona a chance to get together as a community and enjoy something new. During the time we are currently in, we need some togetherness and friendliness towards each other.