Jersey Mike's, Powerhouse subs compete for customers
Hang on for a minute...we're trying to find some more stories you might like.
In Altoona, there are many places that sell cold and hot subs. Two places that are guaranteed to be good are Powerhouse Subs and the newly opened Jersey Mike's.
There is not a big competition as to who makes and sells the best subs as well as other food items. Between the two restaurants, Powerhouse Subs clearly wins over Jersey Mike's for the food and preparation quality.
Powerhouse Subs offers a variety of food including subs, wraps, salads, homemade soups and sides and homemade apple dumplings.
It also offers a house dressing that is sold for $6.
The restaurant is located at 210 E. Plank Road in the Simington Plaza III and allows dine-in, takeout and deliveries to locals.
The food at Powerhouse Subs is extremely impressive and exceptionally made. Each sub is presented well with a large pile of meat and freshness of the bread. The prices at Powerhouse are very cheap and are greatly worth the money.
A  six inch ham and cheese sub costs only $6. The atmosphere is calming and quiet. People can have the same experiences whether or not they eat in or dine out.
Originally named Jersey Mike's Subs but changed in 1956 when a guy named Peter Cancro changed it to Jersey Mike's in order to capture the authenticity of where these authentic sub sandwiches were born.
In today's world, Cancro oversees more than 1,500 locations.
Jersey Mike's also offers different sorts of subs and sandwiches. They include cold and hot subs, signature wraps, kids meals, sides, drinks and desserts.
Jersey Mike's offers a signature way of preparation called Mike's Way. The Mike's way includes onions, lettuce, tomatoes, vinegar, oil and spices.
Overall the food at Jersey Mike's was not phenomenal and was not impressive because the food order was wrong and did not give the people what they want.
The subs were like any other sub that could be bought from a different restaurant and the wait was long as well. For three regular sized subs it came to a total of $27.81.
It was very quick at Powerhouse while there was a long wait for the food to be done at Jersey Mike's as well as the crowd from it being newly opened in the restaurants.
In Powerhouse it was very quiet where as at Jersey Mike's it was very loud with the music and the massive amount of talking between customers and workers.
About the Photographer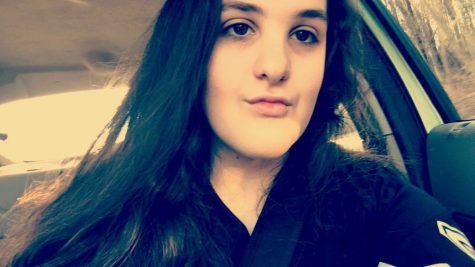 McKenzie Quirin, Reporter
I am an eleventh grade student at Altoona Area High School. I enjoy hanging out with my friends, babysitting my cousins and watching movies. I am a part...