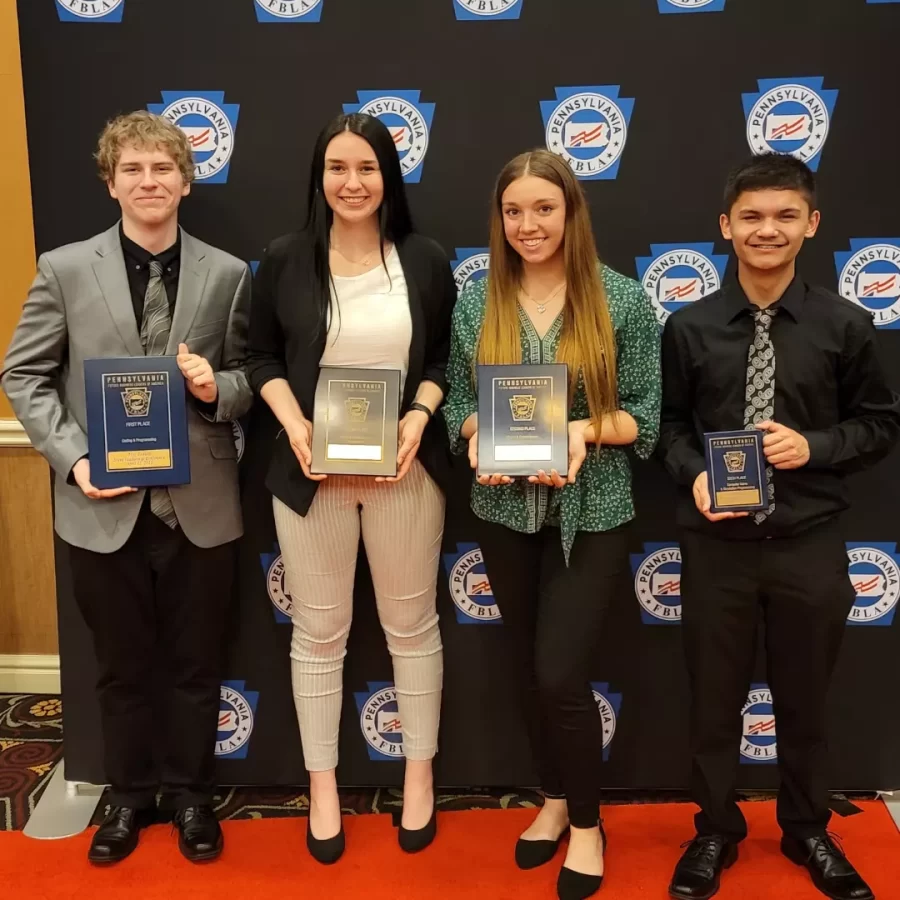 Courtesy of Christopher King
From April 10 to April 13, AAHS FBLA students competed at States and some won big. Junior Tyler Houp excelled and took first place in Coding and Programming becoming state champion. Seniors Kaylee Smith and Emma Giles (team) came in second place in Sports and Entertainment Management. In Computer Game and Simulation Programming, Sophomore Jake Yohn placed sixth, and Junior Eli Costanzo made it to the final round (top 14 this year) in Impromptu speaking, but missed out on top 10. 
"I'm really proud of what Altoona was able to accomplish. We had 15 students qualify for state and four of them finished in the top 10. They have to compete regionally just to make it to states and to finish in the top in the category is a huge accomplishment because of all the competition throughout the state," adviser Christopher King said.
Since Houp, Smith and Giles all qualified nationals, they now have the opportunity to compete in Chicago this summer.