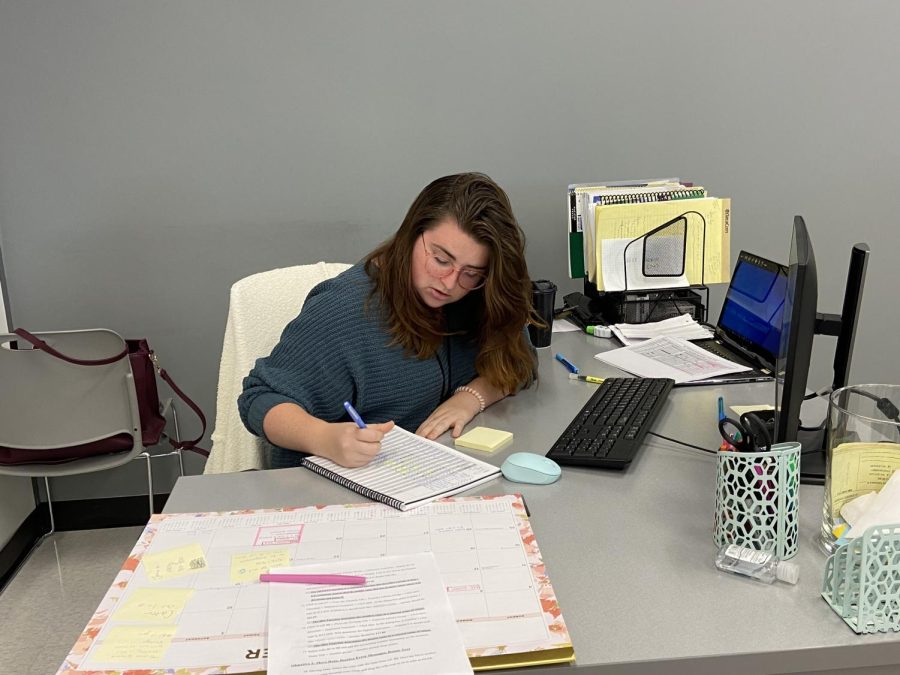 Chelsey McKee
Q: What's the best advice you've been given about teaching?
A: Ask for help, and learn from your mistakes.
Q: What made you choose to teach at AAHS?
A: The many opportunities that allow students to be involved.
Q: When was the moment you realized you wanted to be a teacher?
A: I always had it in the back of my head about being a teacher, and I decided against it for awhile. When the opportunity came about, I decided that I would give it a shot.
Q: What is your favorite part of teaching so far? Why?
A: The students: They make the day enjoyable and entertaining.
Q: Who inspired you to become a teacher?
A: My second grade teacher.
Q: What college did you go to?
A: Indiana University of PA
Q: What do you enjoy doing in your free time?
A: Traveling and crafting.
Q: As a student, I know some tend to get nervous for the first weeks of school. As a teacher in a new school, do you feel that sense of nervousness you once felt as a student?
A: Yes, because this is something that is completely new to me.
Q: Is there something you would want to do during your teaching career? Ex: coaching a sport, head of a club etc.
A: Help out with the Drama Club or Art Club.