Local Teen Shelter provides help for local teens
In 1991, Family Services, Inc saw it was apparent that a safe place for teens was needed in the Altoona area. Family Services, Inc. of Altoona saw this need and began a shelter for teens.  After several different locations and the financial support of Dr. Ramesh K Agarwal, the R.K. Agarwal M.D. & Family, Teen Center & Shelter found its permanent home at 1701 Sixth Avenue, Altoona, PA 16601.
"The shelter receives a federal grant from the Office of Children, Youth and Families (OCYF).  We also receive local funding from the United Way of Blair County," Executive Director Peggy Campbell said.
Open 24 hours a day and 365 days a year, the Teen Shelter is a safe home for runaways, homeless, push outs, drop-in care and crisis intervention. Children from ages 11 to 17 are welcome at the shelter. According to Campbell, youth will come to the shelter seeking a place to stay. Youth are permitted to keep residence for up to 21 consecutive days.
"Since opening at this location, we have served 18,288 drop-in youths. 151 youths have been provided shelter. We average 50 drop-in youths each week," Campbell said.
According to the Family Services, Inc's. website, many times youth are just looking for a place to hang out. "Drop-ins" are youths who come to the center after school until 6 p.m. and weekends from noon to 6 p.m. Youth will stop by to get help with their homework, have a snack or stay for dinner. Some may stop in just to meet and hang out with other students their age. 
"My time at the teen shelter was spent as like a second home due to the polite staff and friendly community, being treated as if I was one of their own," senior Parker Stampley said. 
The Teen Center & Shelter is able to provide short-term residency for nine children at one given time. There is one adult staff per eight youth who are on-site 24 hours a day. The shelter provides meals, clothing and hygiene items. There is also a place for youth to read books, study and do homework.
"We try to keep the kids engaged with activities. Recently, we painted pumpkins and had a Halloween party. We hold educational programs and invite guest speakers to come in and talk with the youth. During the holidays, we plan parties and special activities such as: decorating the tree, making ornaments and decorating cookies. We also provide dinner for Thanksgiving and Christmas," Campbell said. 
"I was having a rough time at home and the Teen Shelter was a nice place to get away. They talked with me and helped me through some issues," Altoona alumni Julian Jones said. 
The Teen Shelter services provides a cooling-off period outside the home, individual, group and family counseling, help for finding other living arrangements, referrals to local resources, up to 21 days of free shelter, life skills training and follow-up services after youth leave the shelter.
The Teen Shelter  accepts donations for the kids who come and stay the night and also for kids who just need some things. 
"Donations we need are paper products such as paper towels and paper plates, hygiene items such as shampoo, deodorant, hair brushes and combs, craft items such as paint and paintbrushes and gift cards such as Dominos, Walmart and Sheetz, and lastly, cases of water, snacks, chips, granola bars and mac and cheese," Campbell said. 
Donations can be made at the Shelter 24 hours a day, seven days a week. For more information on the shelter and their services, contact (814) 941-0975 or visit there website at  www.familyservicesinc.net 
View Comments (1)
About the Writer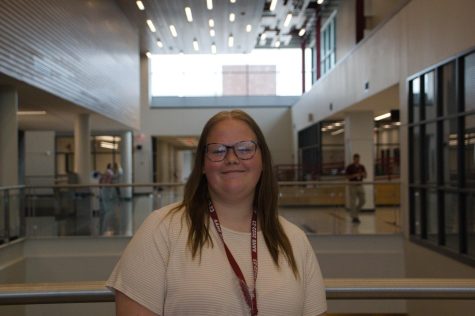 Madalyn Miller, Reporter
Hey! I am Madalyn Miller. This is my second year with publications. I love writing and photography. Other activities that I am involved in at school are ...