French teacher returns after gap year
French l teacher Jessica Patton returns to teaching after taking a gap year. She was replaced with a long-term substitute during her year off. Patton took a sabbatical year to expand on her knowledge of languages. A sabbatical year is a year of leave for teachers to have an opportunity to study or travel. She took six classes during the year. 
"I took a sabbatical, so I could do a refresher on my ESL (English as a Second Language) classes, so I could better serve my students," Patton said. 
Patton thought the year off was necessary to better her teaching. She wants her students to have as much knowledge about the French language and culture as possible. 
"It was absolutely beneficial. I learned so much and completely revamped how I teach that class. I know a lot more resources and tools to use with my ESL classes than I did before which is really helpful," Patton said. 
Patton has taught French l for 16 years. She has been a teacher for 17. 
"When I was hired they needed a French l teacher. That's what I have the most experience with," Patton said. 
Patton decided to be a French teacher due to her high school experience with the language. She also lived in France prior to teaching. 
"I picked French because it seemed interesting and exotic. It was also my favorite class. I lived in Lille for several years and Tours for six months," Patton said. 
Patton attempts to keep herself busy outside of school. Besides grading and lesson planning, she has a family. 
"My life outside of teaching is very busy. I have two small children. Eleanor is 5 years old and Jack is 2 years old," Patton said. 
During her year off, Patton was replaced with Megan Russler. Russler was looking for a job where she could use her French skills she acquired throughout the years. 
"Finding French positions in rural areas is hard. When I saw the year-long contract at Altoona, I applied immediately," Russler said. 
Russler thought filling in for Patton was beneficial to her. She enjoyed all aspects of teaching. 
"I really liked my year at Altoona with all of my students. They were all such wonderful, young people and they worked hard. I was able to share my knowledge and I, myself, learned quite a bit," Russler said. 
Similar to Patton, Russler also studied and lived in France for some time. She earned her master's degree there. 
"I lived in France for nine and a half years. I studied in France. I also taught at two different universities in Paris: La Sorbonne Paris lV and INSEEC," Russler said. 
Freshman Margaret Brouse takes Patton's French l class this year. Brouse enjoys learning French because the language is new to her. 
"She [Patton] takes her time to really understand things and explain," Brouse said. 
Brouse believes Patton has fun activities for them to learn grammar and vocabulary. 
"I like some of the different review games we have done," Brouse said. 
Brouse plans to continue with French throughout high school.
Leave a Comment
About the Contributor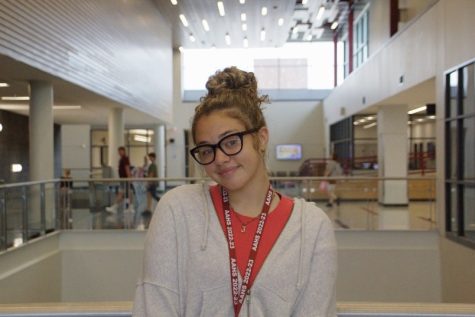 Charlie Kephart, Associate Editor
Hey everyone! My name is Charlie, I'm a sophomore and Associate Editor of the Mountain Echo. I was on the Livewire staff in Jr High and took the Intro...