Lady Lions shoot for a cure
The Altoona Lady Lions basketball team is dedicating their game Jan. 13. to the Brian Morden Foundation (BMF). The game will be at the fieldhouse as the Lady Lions face the State College Little Lions.
The girls' basketball team is shooting for a cure for childhood cancer.
"We wanted to help a local organization in the fight against cancer. The BMF has helped so many local children and Dawn Morden, the mother of Brain, was an educator here at AASD so that is another reason why we chose them," girls' basketball coach Amy Palfey said.
This is the first time the Lady Lions teams have worked with the Brian Morden Foundation.
"We are very excited to be working with the Brian Morden Foundation. We hope to make it an annual event," Palfey said.
The Altoona Lady Lions are selling t-shirts for the game until Dec. 9.
"Our players are kind, compassionate individuals and are willing to help others, especially those in need. I think our players will be reminded of the gifts and talents that they have and to not take them for granted but to use them for a greater cause," Palfey said.
It was coach Chris Fleegle's idea for the Lady Lions to support the Brian Morden Foundation.
"Coach Fleegle wanted us to participate in a game for an important local cause, and the Brian Morden Foundation fit that description. We are excited to help the BMF," Palfey said.
Supporting this cause could affect some players on the team, as well as the Foundation.
"I feel like this is a great way to represent the Altoona basketball program. It shows how much we care for our community, and it brings our entire team together. Overall it's just a great feeling knowing we can help support this cause," senior Harley McGirk said.
The Lady Lions encouraged those who ordered a Brian Morden t-shirt to wear them to their home game Jan. 13.
"I think this game is one of our most important games of our season. Not only is it the Brian Morden Foundation game, but we play State College. State is one of the best teams in the Mid-Penn, so we're definitely going to need extra support to bring home the win," McGirk said.
Some players believe that supporting the Brian Morden will only make them want to win even more.
"I believe that playing for such a good cause is only going to boost our confidence and make us play harder. We're definitely going to want the win more than State College," McGirk said.
Some of the senior players are looking forward to playing for the Brian Morden Foundation their last year.
"I'm super happy that we have this opportunity, and I'm excited to support the Brian Morden Foundation during my final year of school basketball," McGirk said.
Leave a Comment
About the Contributor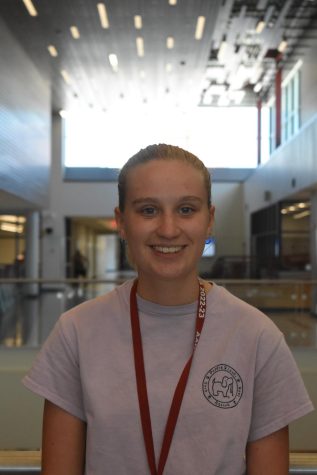 Maddie Cowfer, Reporter


Hi, my name is Maddie Cowfer. I am a senior, and I write for the Mountain Echo. I first started writing my freshmen year for Livewire. One of my favorite...