First bocce team organized
This year, a new sport has been added to the school. Bocce is an Italian sport that focuses on rolling a ball towards a target.
Bocce coaches Amy Savino and Jeff Savino are always on the lookout for opportunities for students with special needs to get involved in events with peers.
"Our biggest motivator is our son Adam [who has]high functioning autism. We learned about a year ago that other local school districts were partnering with Special Olympics and playing bocce, and we thought: we are going to make this happen the next school year for our students here at Altoona," A. Savino said.
Savino hopes for both athletes and partners to learn the game of bocce, learn the rules, learn to take turns and learn to support and coach each other.
"We want to see the friendships form between our athletes and our partners to make for a successful and fun season together," A Savino said.
Savino doesn't know what to expect of the approaching season.
"We are most looking forward to the students learning from each other and supporting each other while having fun," A Savino said.
Due to this being the first year of having a bocce team, all coaches, advisers and athletes will be the first people involved with a bocce team at the school.
"It is an honor to be the first coaches for bocce here at Altoona. A lot of preparation and work went into getting this started here, but every second devoted to this is all worth it for these kids," A. Savino said. 
According to A. Savino, the main goal for this year is to have fun, and she is excited to see how it starts to grow in upcoming years. 
"We would like the school community to know bocce here at AAHS is not just a new activity or club, it is a unified PIAA Winter sport, with league, regional and even state championships played in Hershey, Pa.," A Savino said. 
Paige Matteson is the club adviser for Circle of Friends, which is a club that focuses on building relationships and creating events that are fun for all members and allows them to make new friends and socialize in a safe environment.
"A lot of the students that are in Circle of Friends are now team members of our bocce team, so it just made sense for me to jump into the role of liaison between team members and coaches," Matteson said. 
Matteson hopes that the team builds friendships that last a lifetime as they spend more time together.
"My goals are for this team to work as hard as possible and have fun along the way," Matteson said. 
According to Matteson, she is most looking forward to their successes as a team and the progress they make as a whole.
"We're starting from the very beginning and it will be exciting to see how our team grows. I am also looking forward to seeing the friendships made this season," Matteson said.
Matteson is very excited to be involved with the first bocce team.
"It has taken a lot to get this team off the ground, and I am honored to be a part of this big endeavor," Matteson said. 
Sophomore Oriana Dent is one of the members of the new bocce team.
"At the very first Circle of Friends meeting the teachers mentioned that they were thinking about putting together a bocce club, and I thought it'd be a fun and cool experience," Dent said.
Dent is no stranger to the game of bocce.
"I try my best to play bocce every other weekend with my dad," Dent said. 
Dent is excited that she gets to be a part of the first bocce team.
"I feel like it's a good way to possibly bring more kids into it for next year," Dent said. 
The team practices on Tuesdays and Thursdays in the science commons.
Leave a Comment
About the Writer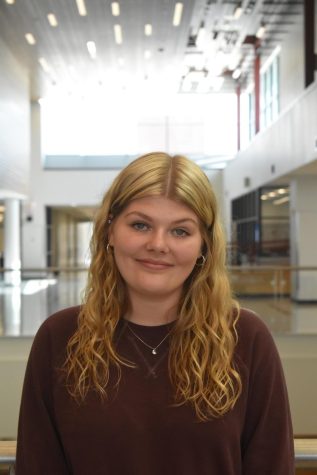 Stayley Drenning, Reporter
Hey! I'm Stayley Drenning, and I am on the AAHS Mountain Echo staff. I've enjoyed writing for as long as I can remember, and I am so excited that I can...