M.V.P.'s of fall sports
According to cheerleading coach Autumn Barry-Kyle, girls' volleyball coach John Saboe, boys' soccer coach David McCarter and cross country coach James D'Angelo, each of their teams had one athlete who stood out from the rest. With the fall season completely over, these coaches have their one specific player in mind who they believed was the M.V.P. of the season. 
Amelia Shultz 
This year's star cheerleader was senior Amelia Shultz, according to head coach Barry-Kyle. Shultz started cheering in fourth grade at Logan elementary. During her fourth grade year, her love for cheerleading grew stronger. 
"It was just something I was interested in as a kid. As I've grown through the sport, it has become something I love to do," Shultz said.
Shultz believes she has had multiple fun memories over her career, but one stands out to her the most. 
"My favorite cheer memory is going out to eat after the first and last home basketball and football games. It's something we have been doing since junior high, like a tradition. It is also so much fun to spend time with your friends outside of a game," Shultz said. 
Shultz is inspired by the people in her life and believes having them there has benefited her throughout her cheer career. 
"My biggest inspiration is my family and loved ones. They support me in anything I choose to do, and it is incredible to have that support system," Shultz said. 
Shultz admires Barry-Kyle and believes she has assisted in forming her into who she is today. 
"BK [Barry-Kyle] has been my mentor and someone I look up to since I started cheering at the junior high. She has seen me grow into the person I am today. She's witnessed my ups and downs, and she will always be someone I respect," Shultz said. 
Nyelah Strobel
Senior Nyelah Strobel began playing volleyball at 9 years old for Logan elementary. She continued to play throughout junior high and high school and now plays for Saboe. 
"My favorite memory in elementary school was playing volleyball with my elementary friends," Strobel said. 
Strobel's favorite moment from the past season was from a game the team won against Hollidaysburg. 
"My favorite volleyball memory is the Erin Dodson game against Hollidaysburg when I got the winning block," Strobel said. 
Strobel is pushed by family members to be the best volleyball player she can be.
"My biggest inspiration is my uncle. He always pushes me to be the best athlete I can be and is my biggest supporter. I decided to start playing volleyball because my dad pushed me to do it. My dad wanted me to be athletic, so he put me in a few different sports to see which one I liked the best," Strobel said. 
 Kade Black
Senior Kade Black is motivated by professional soccer players because of their experience. 
"My inspiration is [Leo] Messi because he is the greatest soccer player in the world.He is really skillful and does things that nobody else does," Black said. 
Black believes he has had multiple fun experiences over the years he has played soccer. He has made it to several different competitions over the years.
"My favorite soccer memory was winning states in 2018. It just felt special because it is something that nobody else did," Black said. 
During his senior season, Black had one moment that stood out from the rest.
"My favorite moment from this season was scoring the game winning point against Hollidaysburg. Not many people can do it. There are 11 people on the field, and I was the one to put it in," Black said. 
Ryen Webster
Junior Ryen Webster began running cross country as a way to improve on other aspects of his athletic career. 
"I started running in seventh grade as a way to get better at basketball and baseball, two sports I ended up quitting after I started running. My love for running formed once I started to get faster and started to really have a good time competing," Webster said.
Webster feels that he has a very strong bond with his coach. He thinks James D'Angelo has helped not only in his athletic career but in his personal life as well. 
"I've been running for him since the very beginning of seventh grade, and the kind of bond I've made with him is really like nothing else. Coach D'Angelo has helped me outside of running in so many ways. Whether it's coming back from an injury or the mental battle of a cross country season, or even off-season whenever we stay in touch," Webster said. 
Beside his coach, Webster is inspired by past runners and their motivations. 
"My biggest inspiration is Steve Prefontaine because he was, in my opinion, the best competitor there ever was. He knew his goal and made sure no one else was going to outwork him for it," Webster said. 
Webster wishes to run at Shippensburg University, but also may choose Lock Haven University, California University, Slippery Rock University or Edinboro University.
Leave a Comment
About the Contributors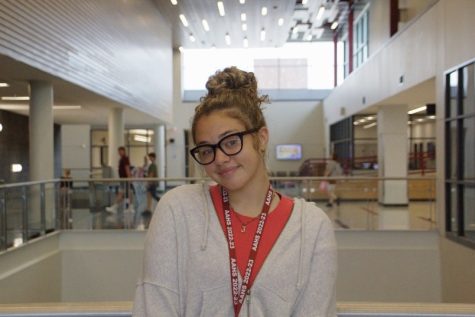 Charlie Kephart, Associate Editor
Hey everyone! My name is Charlie, I'm a sophomore and Associate Editor of the Mountain Echo. I was on the Livewire staff in Jr High and took the Intro...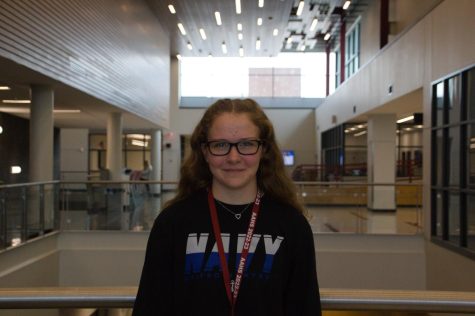 Ash Carini, Reporter
Hey! I'm Ash! This is my first year on staff, but my second year in publications. My interests are photography, music, running, and drawing. My biggest...