Seniors perform last holiday concert
On Dec. 19, the fine arts department held an assembly for teachers and students who wanted to watch the symphonic orchestra, jazz band, vocal ensemble, chorus and a drama perform. It was the last time the seniors would perform a holiday concert.
"It's actually a lot more difficult to play in front of peers than it is for an audience for an actual concert. It's harder because peers are a lot more critical and everyone is worried about judgment," senior Gwyneth Fox said. 
Fox has been playing the cello for nine years. Fox has worked with Orchestra Director Kelly Detwiler from seventh to twelfth grade.  
"Mrs. Detwiler has been honest and encouraging. She has helped me improve drastically and has taught me a lot of things that I will remember throughout life," Fox said. "Without playing music and without Mrs Detwiler, I would not be the person I am today. She has taught me a lot about patience, consistency, the importance of practice and repetition. She has helped me become the young woman I am today."
Although Fox is not going to continue  music in college, she has made memories.
"My favorite memory was performing at Disney and spending time with my friends," Fox said. 
Mason Crownover is the President of the orchestra. Crownover played the violin fourth through fifth grade. He then switched to the cello for sixth grade. In seventh grade, Crownover played both cello and violin but played violin in class. Then he played cello eighth through twelfth grade. 
"I think musicians do find joy in playing for others because, regardless of one's musical ability, everyone still enjoys listening to music," Crownover siad.
Crowonver likes the unity the fine arts department shares with each other from their passion they have for playing music. Even though Crownover has a strong passion for music, he doesn't plan on continuing music through college.
"I wouldn't be opposed to an intramural sort of orchestra," Crownover said. 
Not only has Detwiler impacted Fox, she has also impacted Crownover.
"Mrs. Detwiler has had a positive impact on my life because of the teacher student bond that has been created over the six years I've been paying for her," Crownover said. "I wouldn't be third chair in the cello section if it weren't for Mrs. Detwiler telling me to audition."
Kasey Reid has been playing the viola for nine years. She would love to continue in college but doesn't know if she will be able to. 
"I love orchestra, and I couldn't see myself not playing an instrument. I will never forget how to play or the time I spent playing," Reid said. 
Detwiler has made this year special for Reid.  At the last concert, seniors were individually recognized. 
"Mrs. Detwiler always makes us feel like family," Reid said. "Mrs. Detwiler has definitely made every day so much happier and brighter. Everyday when I walk in, she is smiling and happy to teach what she loves."
Although Reid is excited to adventure on to something new, Reid is going to miss orchestra. 
"I am sad I will not see Mrs. Detwiler everyday, and I won't get to play everyday. I also am sad to move away," Reid said. "I definitely would not be at the level of playing if it wasn't for her. She challenges us with harder songs for our level and those help us a lot to force us to be better."
Leave a Comment
About the Contributors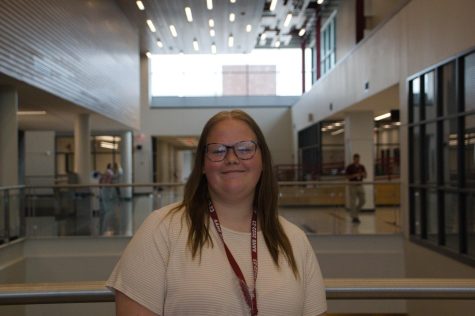 Madalyn Miller, Reporter
Hey! I am Madalyn Miller. This is my second year with publications. I love writing and photography. Other activities that I am involved in at school are ...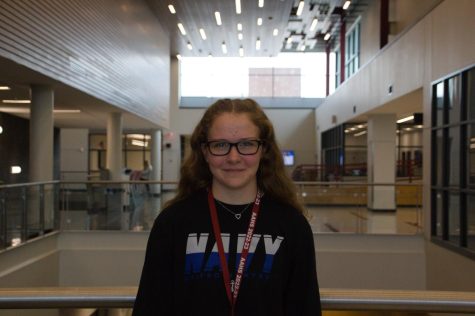 Ash Carini, Reporter
Hey! I'm Ash! This is my first year on staff, but my second year in publications. My interests are photography, music, running, and drawing. My biggest...