Take a trip to Tennessee or North Carolina for free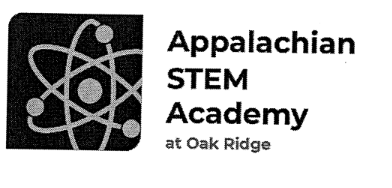 Southern Alleghenies teachers and students are encouraged to apply for ARC's all-inclusive summer camps, the Appalachian STEM Academy and Appalachian Entrepreneurship Academy. For those accepted there will be no cost.  
"Our current Appalachian students will one day be leaders of our Appalachian communities," ARC federal co-chair Gayle Machin said. "The Appalachian Entrepreneurship Academy and Appalachian STEM Academy not only help students grow their existing skills, but also help nurture their leadership capacity and encourage them to use their voices for positive growth across the region."
The Appalachian STEM Academy is a no-cost opportunity. There is no application fee or tuition. Participant travel, meals and lodging are also covered by the program. 
High school students will participate in workshops designed to spark creativity as well as develop essential financial skills. The students who attend will be able to collaborate with award-winning scientists at Oak Ridge. 
There will also be time built in to explore the area.
In addition to lessons and group activities, participants will take part in several extracurricular activities during their time in the program. Depending on the age of the participants, these may include a riverboat cruise on the Tennessee River, an escape room or even at trip to Dollywood
Applications for both opportunities are due Feb. 10, 2023. More information about the programs and application process is available at their website or here. 
The Appalachian Entrepreneurship Academy (AEA) is a hands–on learning experience that prepares the next generation of entrepreneurial leaders and thinkers. Students participate in educational workshops designed to cultivate creativity and develop essential entrepreneurial skills. Students also develop and implement their own business ideas to strengthen Appalachian communities. 
Established in 1990, the Appalachian STEM Academy at Oak Ridge is a residential, hands–on learning experience for Appalachia's middle and high school students, as well as high school teachers in STEM- related fields. Hosted by Oak Ridge Associated Universities in Oak Ridge, Tennessee and developed by the Appalachian Regional Commission, this program is a gateway to science, technology, engineering and math (STEM) research opportunities in the Appalachian Region.
Leave a Comment