Bocce ball team continues season
The first recorded game of Bocce was 5200 B.C.and since then it has spread worldwide, including to Altoona. But this didn't happen overnight. It took Amy and Jeff Savino, the Altoona bocce team's head coaches, upwards of a year to start the team.
Because the bocce team is so new to Altoona the members in the Circle of Friends club first had to be briefed about what bocce is and how to play it. Since then, they've been practicing twice a week.
"Practice is usually Tuesdays and Thursdays until about 4:15 in the science commons," freshman Owen Carmel said. 
For many sports, practice is not nearly as fun as the competition, but this is not the case for bocce.
"We usually begin, just kind of like mingling around. We always have to set the court up first. Then after we do that we break the team into halves and play each other to try to get an idea for how things work. And then during those games, they'll stop and tell us strategies and things that we can do," Carmel said. "Practices are fun because that's when you really get to know everyone."
Despite the team just starting up this year, there has been no shortage of participants. In fact, the Altoona bocce team is so big it has to be split into two.
"We have two teams, Maroon and White, that will compete as one when we play a school with one team.The team is made up of a combination of regular education students and those with intellectual or physical disabilities," Coach J. Savino said. 
In total the Altoona bocce team has four games throughout their season. Maddie Aboud, a freshman and flute player, is no stranger to sporting events. She says bocce is a completely different atmosphere. 
"I felt like it was a very welcoming environment. Nno one was cruel to each other. It was like that on both sides. Whether it was Altoona or Bellowood, both teams and sides would cheer for each other. It was phenomenal, and they would cheer each other on because to them, it's not to be competitive. It's something that they enjoy and have fun doing and will have fun whether they win or lose," Aboud said. 
Aboud has been volunteering with autistic students for three years and thinks the bocce team has been a great addition to promoting a relationship between r students with and without disabilities.
Figuring out the best techniques for bocce has been a learning curve the players had to adjust to. 
"I think it is really a lot of fun. I'm nota very athletic person. I was in baseball, and when I got to high school, I realized it wasn't for me. I don't like to run that much. I'd rather play things like band and marching band, things like that. But I do like sports like bocce because you can socialize and it's just really nice for everyone involved. It was hard to strategize at first, but I think we're getting better," Carmel said. 
According to the "Special Olympics Bocce Coaches Quick Start Guide", before each competition, the coaches must make sure the players are ready- including being on time, having the right uniform on and making sure they know the rules. The coaches of the six high school bocce teams in the area also keep in contact with each other to make sure the program is running smoothly. 
Another team in the area, Claysberg-Kimmel is in their second year of having a bocce and have been improving ever since. 
 "The first couple matches, there wasn't a whole lot of communication between athletes and partners. Those relationships grew as the season progressed. By the end of the year the whole team was interacting and kidding with one another. They truly grew into a team. It has been fun this year with the roster turnover to sort of see that same progression taking place again," Coach Ross Carpenter said.
Leave a Comment
About the Writer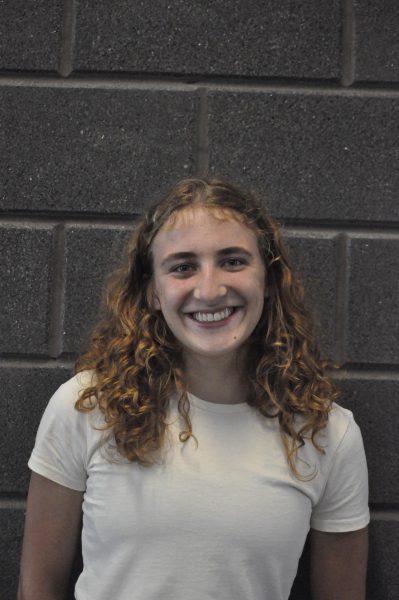 Gracie Gioiosa, Reporter
After enjoying the intro to pub class so much last year (especially when we got into opinion writing!), I decided to join the news staff this year as a...