Kevin Dare Invitational hosts indoor track runner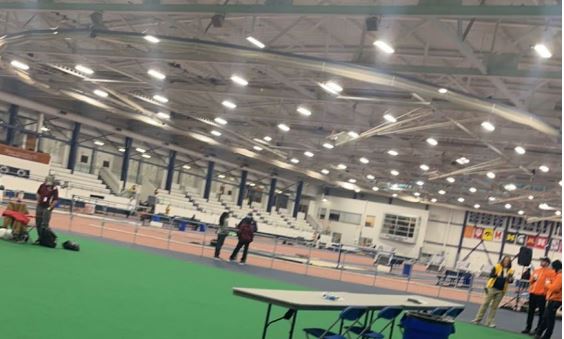 The indoor track team competed  in the annual Kevin Dare high school Invitational in State College, Pa on Jan. 7 at 10 a.m.  This meet was loaded with talent and is one of the most competitive meets in PA. 
"I placed sixth overall in the 60m hurdles, I feel like I should have got top five, but overall I'm happy with my placement for a state level competition meet,"  Xavier Williams said. 
 This meet is named after Kevin Dare who was a pole vaulter for Penn State who lost his life pole vaulting in 2009 at the Big 10 indoor championship in Minneapolis. 
"I enjoyed it a lot. There was a lot of competition, and it was fun competing in the meet," Colin Etters said. 
Hoffman-Popovich of Boalsburg and NBBJ of Columbus, Ohio designed the Multi-Sport Facility & Horace Ashenfelter III Indoor Track. The building has all the features of a world-class facility, including six 42-inch lanes with hydraulically banked turns and eight 48-inch sprint lanes down the middle.
 "I hope to improve my times throughout the season and get better every meet," Etters said. 
Leave a Comment