"Tuesdays With Morrie" inspires readers
"The truth is, once you learn how to die, you learn how to live," – Mitch Albom, "Tuesdays With Morrie." 
Mitch Albom wrote "Tuesdays With Morrie" when his beloved professor, Morrie Schwartz, passed away after a battle with Amyotrophic Lateral Sclerosis. Since its publication, the book has been read world-wide. 
Before Schwartz died, he told Albom he wanted this book to be the final project they worked on together. It wasn't Albom, but Schwartz that came up with the name "Tuesdays With Morrie." Needless to say, it stuck. 
When Albom was in college, he had no clue where he was going or what he was doing. Schwartz changed that. Every Tuesday, Albom would meet with Schwartz all through his four years at college. Although Albom promised to keep in touch with Schwartz, he didn't. Not until he found out that Schwartz had ALS. ALS weakens muscles and makes it hard to do physical activities and basic functions. There is no cure, only ways to slow it down. 
I recently read "Tuesdays With Morrie" for the first time; it is one of the best books I have ever read. 
Every Tuesday, Albom would meet with his old college professor. They would talk about many things. Love, life, death, money—the list goes on. Even though Schwartz was struggling with his illness, he always made sure the people around him were okay and happy. 
From the very first chapter, the readers know what is going to happen. But, Albom does a great job at making the readers fall in love with the person Schwartz was. Schwartz always puts others before himself. Even on his dying day, he makes sure his family is okay before he goes. Everyone Schwartz met, he left a mark on. 
I read "Tuesdays With Morrie" in one day. I couldn't put it down. From the very first page, I was hooked by Alboms' writing style and emotions. He draws readers into the story, and they can't escape. 
I didn't expect "Tuesdays With Morrie" to impact me the way it did. I felt like I was in the room with Schwartz and was in his final class with Albom. Throughout the novel, I took away many lessons. I was reminded of how short our time here on earth is. We have to enjoy the moment and embrace everything that is thrown our way. 
Morrie didn't let his disease stop him. He continued to read, talk and help others. Nothing would get in the way of him spending his last months with his family and closest friends. And, of course, Albom.
Life is short. We never know when it could possibly end for us or for others. However, if dying teaches us anything, it teaches us to be thankful for what we have while we have it, and appreciate the important things in life. Family, love and happiness. 
"Without Love, we are birds with broken wings," – Mitch Albom, "Tuesdays With Morrie." 
Aside from "Tuesdays With Morrie," Albom has written many other books. Some of his most famous are: "The Five People We Meet In Heaven," "The First Phone Call From Heaven," and " The Stranger in the Lifeboat." 
All in all, I believe  everyone, young, old or somewhere in between, should read "Tuesdays With Morrie." You are never too old or young to make a better life for yourself.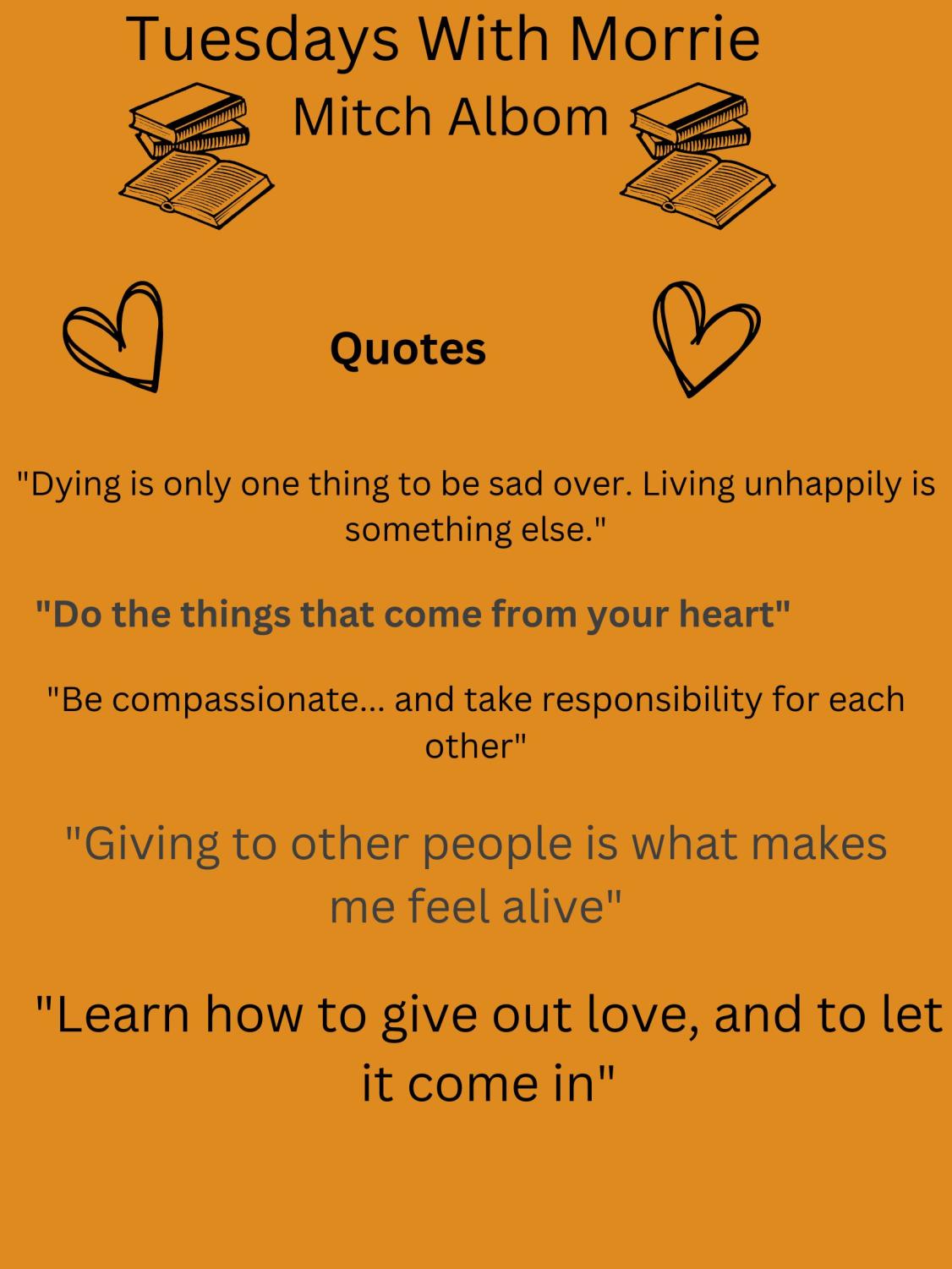 Leave a Comment
About the Contributors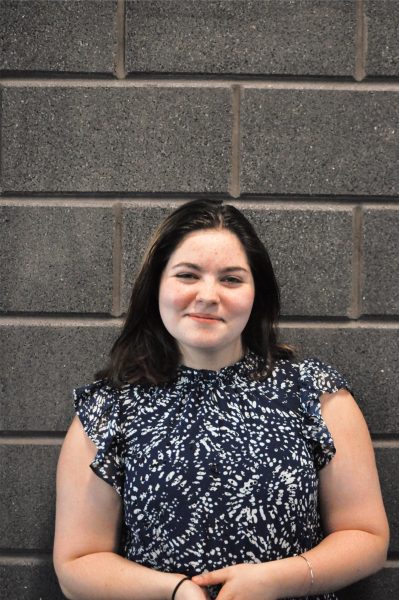 Madison Aboud, Associate Editor
My name is Madison Aboud and I am a sophomore at AAHS. This is my second year on Mountain Echo staff and my first year as an Associate Editor. In Jr. high,...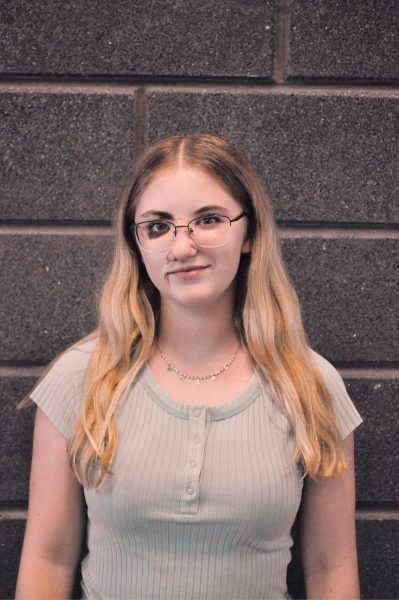 Lillian Roberts, Editor in Chief
Hello! My name is Lillian, or Lily, and I'm one of the Editor in Chiefs of the Mountain Echo. I've been writing since my sophomore year for the Mountain...