Sparkle cheer sparks joy among special education students
Sparkle Cheer is a nationwide organization that has been going on for 15 years. It was brought to the attention of the school six years ago by Kristie Runk. Its purpose is to allow a more inclusive club option for students with disabilities. Adviser Carrie Mountain has made it her goal to expand and improve Sparkle Cheer for students.  
"Being that Sparkle is an inclusive club, we have students with and without disabilities. It helps both of them. The students with disabilities feel accepted. Making friends and feeling accepted is very hard for them, so that is the largest part. They have fun with friends, they see people out and about and get to do after school activities," Mountain said. 
According to Mountain, the inclusivity doesn't just stop at students with disabilities. 
"For the ones without disabilities, it is really character building. It helps them learn some and see they are actually going through the same things because most think they would never have anything in common. It is a personality growth for both sides," Mountain said. 
Senior Tynasia McNeal joined Sparkle last year and has become close friends with one of the girls on the squad, freshman Unique Shields. 
"She is in a wheelchair, and she has Cerebral Palsy. We became very close because we found out that our moms work together, so we hung out a few times," McNeal said. 
"She is very sweet: She's shy. She definitely gets a little moody at times, but she will give you the tightest hug ever. It makes you feel like she's breaking your back, but I don't mind it," McNeal said. 
Mountain helps to make practices a little easier and relaxed for everyone involved with dance parties. 
"Near the end of practices, we usually have a dance party. One of the girls, named Danielle, who passed away this year, decided to play 'Party in the USA,' and she started dancing. It was crazy and fun," McNeal said. 
Dance parties aren't the only thing Mountain uses to help create a relaxed atmosphere. She also uses ice breakers. 
"We meet, we have a gathering, it's more of a social talk. Sometimes we ask silly questions like what's your favorite food, what's your favorite color.' Then we practice cheers, practice dances and at the end, sometimes, we dance it out," Mountain said.
In hopes to get the Sparkle Cheerleaders more recognition, Mountain has created a Spectacular. 
"Every year I try to add something new. Last year we added a Spectacular. In a Spectacular, the tables are turned. Our group, which we are practicing right now, will perform a show where people will come and cheer for us. They are cheering for other teams, and I need them to see that recognition," Mountain said.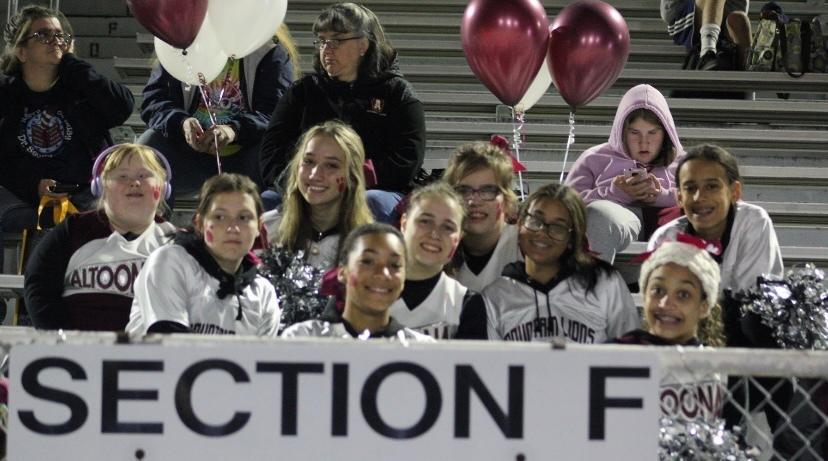 View Comments (1)
About the Contributor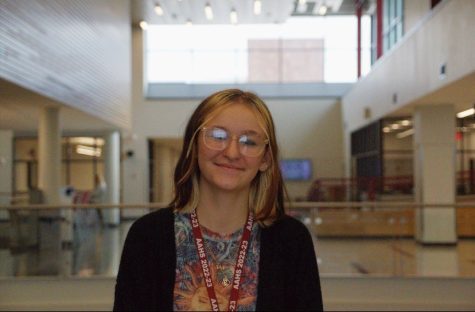 Kirstyn Hood, Reporter
Hi! My name is Kirstyn Hood. This is my second year in the journalism program, and my first year of the AAHS Mountain Echo staff. I have enjoyed writing...