"I'm In"
In this blog, reporter Melissa Krainer will showcase students making their college choices.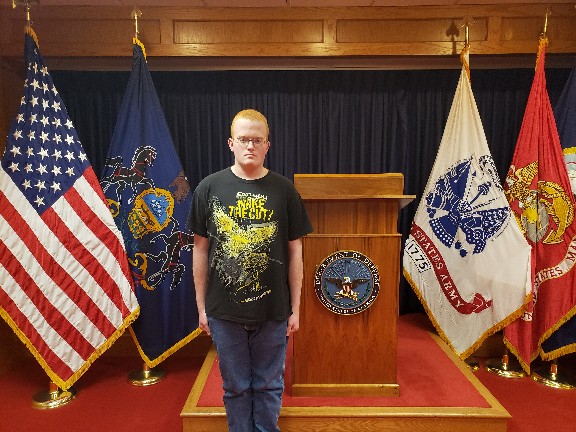 Senior Trevor Wolfe plans to join the army after graduation. In this senior blog, Wolfe discusses his ideas for the future.
Q: What are your plans for after high school?
A: I've joined the military under Sergeant Aikey. I leave for basic training June 20.
Q: What division or specialty are you going to be in?
A: I'm currently enlisted as a 13 Juliet fire control specialist in artillery.
Q: What processes did you undergo in order to enlist?
A: Once you decide to go to the U.S. Army, you have to take the Armed Services Vocational Aptitude Battery (ASVAB). After the ASVAB, you will go through MEPS, which entails a hearing screening, vision screening, a complete physical and blood and urine tests. After you do the MEPS evaluation, if you qualify, you go to your counselor to discuss your contract. After a briefing about the contract, you then will take a break and get fingerprinted. After that, you will go back to your counselor and sign your contract. Then you will go through a briefing about saying the oath of enlistment. You will then say your oath of enlistment, and then you will get your ship-out date and where you are going to basic training. After your MEPS visit, your recruiter will put you into a class called future soldier training which mentally prepares you for basic training. There are nine classes. Upon completion, you take a physical assessment test which includes a 2two mile run and two minutes of push ups and sit ups. When you successfully complete both of those, you get promoted prior to leaving for basic [training]. The class teaches the NATO Alphabet; Military Numbers; Times; Land Navigation; Ranks; General Orders; Army Values and History; First Aid; Voice Communications; Military Customs, Courtesies, and Traditions; and Drill and Formation. 
Q: Why did you decide to join the army?
A: In order to better myself and also previous family members went through.
Q: When did you decide you were going to join the army post-high school? 
A: Give or take, it was roughly late November, beginning of December in 2022 [that I decided]. I did all the signing on Dec. 9. 
Q: Were you considering any other pathways after high school or was this your main focus?
A: I'd say this one was my main focus.
Q: What are you most looking forward to after high school?
A: I'm planning on making it to the military for at least four years. It'd be nice to do more than 20 years [of total service].
Q: What is something that intimidates you about enlisting in the army?
A: I'm thinking probably the basic training just because of the culture shock to it.
Q: What do you think will be the most prominent or biggest change you'll have to adapt to from high school to the army?
A: I would say basically, from what I'm doing now to the military, everything would be changed from what I do now to their standards.
Q: How do you feel about senior year ending?
A: I can't wait.
Leave a Comment
About the Contributor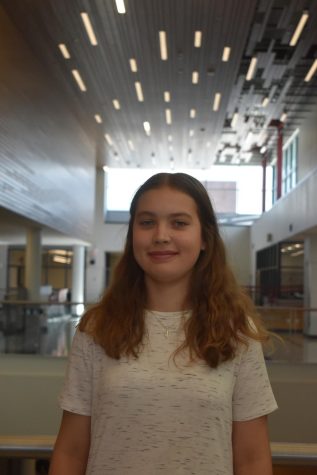 Melissa Krainer, Reporter
Hi! My name is Melissa Krainer, and this is my first year reporting for the Mountain Echo. I am very excited to be a part of the staff this year as a freshman!...