Indoor track gives athletes winter competition
Indoor track gives students the opportunity to prolong their track season indoors. Head coach, Mike Adams has been coaching for many years and coaches the team with the help of many assistant coaches.
The team varies in athletes from freshmen to seniors.
"We currently have 84 athletes on the team," Adams said. 
The sport gives students a way to express their competitive nature.
"I enjoy how competitive the sport is. I also really enjoy being around a group of great people and coaches that make every moment enjoyable," senior Mitch Lawhead said.
"I do track because it is mostly an individual sport so, it lets me be able to push myself to make myself an overall better athlete.  It also makes you depend on yourself to do well and to make your coaches proud," sophomore Lydia Baum said. 
Coaches and athletes gain favorite memories every year.
"My favorite memory is probably when I went to the indoor state championship," Lawhead said. 
"My favorite memory from indoor track is when we would run the relay games in the field house during my freshman year," Baum said. 
Not only does indoor track let students become better athletes but both coaches and the athletes forge relationships.
"My favorite part about coaching is the relationships I make with the athletes," Adams said. 
Even though the meets are held outside of Altoona, students keep a good attitude about the long drives.
"It can be tough at times and there are definitely early mornings but overall we get a lot of good competition and get to see a lot of cool places," Lawhead said. 
"It would be nice to be able to have home meets, but we have a few in State College which isn't too far away," Baum said. 
Altoona's team has many students who excel in sportsmanship.
"Our team has done very well this year. We have a ton of athletes qualified for our league championships in Edinboro on Feb 16. We are looking to advance as many athletes as we can to the state championship a week later," Adams said. 
The team practices throughout the hallways in the school because of the current construction.
"Due to construction and the bad weather we practice in the hallways on the third floor of the A-building. It is far from ideal, but we are not going to let that be an excuse. On days it is over 20 degrees we will go outside as long as the road isn't icy," Adams said. 
The team wishes to increase the number of athletes for next year.
"We have two expectations, have a great attitude and work hard. Everything else will take care of itself," Adams said. 
About the Contributor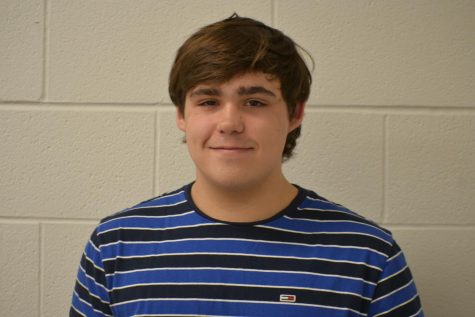 Ben Blackie, Editor In Chief
Hi! I'm Ben Blackie and I'm a senior at AAHS. This year, I am the Editor in Chief of the Mountain Echo. I took on the role my junior year, and I'm...