NAHS takes trip to New York
The students of National Art Honors Society travel to see the Corning Museum of Glass in NY.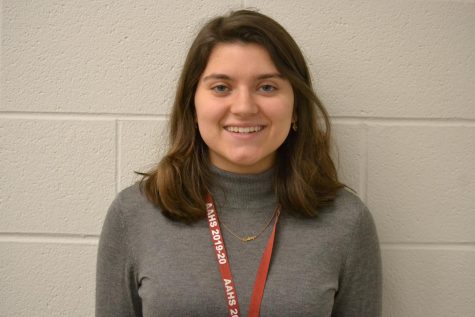 More stories from Sydney Wilfong
On Wednesday, April 17, National Art Honor Society students went to New York state for the Corning Museum of Glass field trip.
The Corning Museum is internationally known for having the world's most all-inclusive collection of glass. The museum includes around 50,000 glass objects in total, some even dating back 3,000 years.
At the museum, NAHS members were able to take a tour of the building and experience the art of glass blowing.
"We got to see real demonstrations on how glass blowing works and how there is a lot of effort that goes into it. [Glass blowing artists] have to use their time wisely or else they could have to restart the whole process in shaping the glass," sophomore Grazia Macharola said.
The museum also includes classes to engage students with the art of glass making.
Students experimented with some of the glass blowing equipment and were even allowed to take two things home with them that they made.
The trip lasted all day, starting before school and ending in the late evening.
The NAHS club itself has around 42 members, all of whom are students of the high school. For the Corning Museum trip, about 30 members of the NAHS attended.
Being a part of the NAHS requires several qualifications. Students that want to join must have a GPA of 90 or above, and they must be taking art electives.
Many students who join the NAHS enjoy the club and the various opportunities it offers.
"I will be doing it next year because I had a fun experience and the group of people that are in it are genuinely very positive and happy people," Macharola said.
Despite the school year almost being over, the NAHS still plans on attending several events in the near future.
"Throughout the year they do face painting at elementary schools and will be giving drawing lessons for kids at Pleasant Valley," art teacher and NAHS co-adviser Eric Hoover said.
Hoover has been one of the three co-advisers of NAHS for four years. Kathryn Close and Ronald Bowser are the other two co-advisers of the club who are both art teachers as well.
The NAHS has attended elementary schools for several years, and it is still considered a tradition between the club and Pleasant Valley.
About the Contributor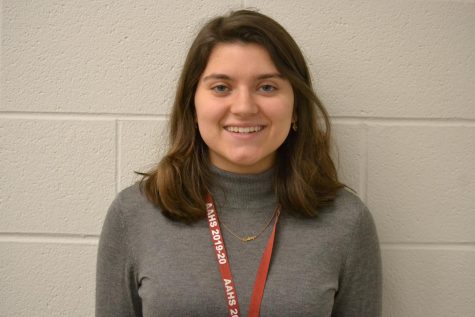 Sydney Wilfong, Associate Editor
I'm Sydney Wilfong, a junior at AAHS. I'm a part of the band as a tenor saxophone player. On the days I have time, I enjoy writing, reading, and watching...