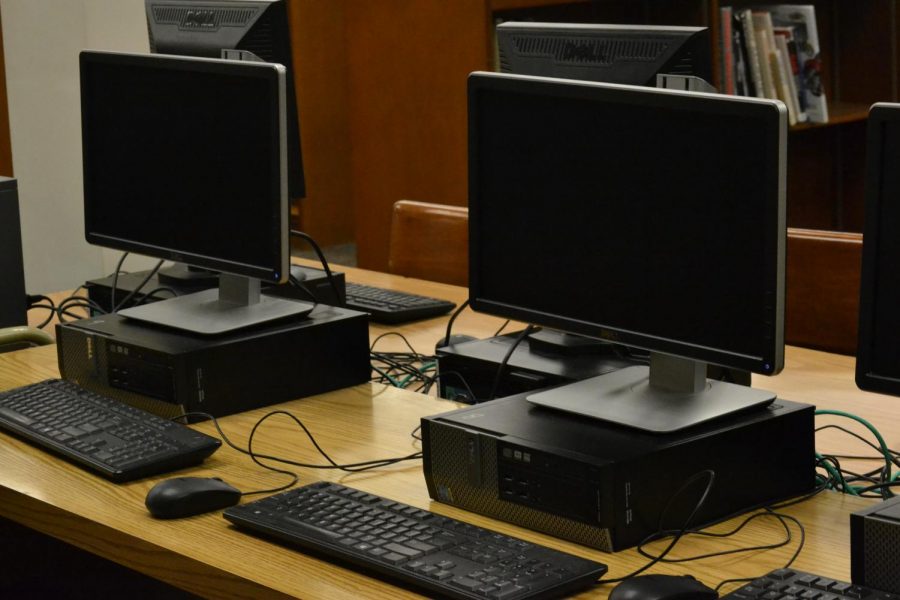 Business department adds new classes to course offerings
April 29, 2019
The business department is trying to bring more rigor and value to the courses they offer.
"We don't want the classes to be watered down. We want people to look at our department and see something of value," business teacher Christopher King said.
For the 2019-2020 school year, the business education department will be adding two courses to the course offerings. These include Personal Finance and AP Computer Science Principles.
Students will also be able to earn college credits from Penn Highlands Community College for Accounting II, Introduction to Microsoft Word/Powerpoint/Excel and Personal Finance.
"I've been trying to steer my teaching more to Computer Science and now that it's more trendy and people realize that there is more of a need for programmers and designers, it brings more validity to my teaching. There is a huge need for IT professionals," King said.
Python Programming was added through Carnegie Mellon earlier this school year.
"This year, we ran the course as a pilot course and only a few schools in the country are running it because I got wind of it early and was able to sign the school up for it. It will give students a more real sense of the programming language," King said.
The course will run again next year for students who are interested. The department is also looking ahead to when the new school opens to make the course a ninth grade entry level course.
For the 2020-2021 school year, Microsoft Excel will also be offered as a dual enrollment course. However, to receive college credit, students will have to take Introduction to Microsoft Word/Powerpoint/Excel before taking Microsoft Excel.
Some courses will be shelved due to the additions, but no courses will be completely removed.
Students should see their guidance counselor to sign up for the classes.