Hometown tradition kicked up a notch for sixtieth anniversary
The Jaffa Shriners are an organization of volunteers who operate out of the Altoona Jaffa Mosque. According to the Shriners website, The Jaffa Mosque is a temple organized under Shriners International. They are a fraternity based on fun, fellowship and the Masonic principles of brotherly love, relief and truth. The Shrines charitable arm is the Shrine's Hospital for children, a network of Children's hospitals in the United States, Canada, and Mexico.
The Shiners are responsible for an event they hold every year, called the Jaffa Shrine Circus. The Jaffa Shrine Circus is held in April and all proceeds are donated to Shiner Hospitals for Children. The Shiners Hospitals for Children is a network of twenty-two non-profit medical facilities across North America. Children with Orthopedic conditions, (affects the muscular system, most commonly in joints or bones, like arthritis and bursitis, or shoulder dislocations caused by a sudden trauma) burns, spinal cord injuries and cleft lip and pallet are some of the treatments covered by the Shiners Hospital.
When children are admitted to the Shriners Hospital, they don't pay a penny. Their treatments are run entirely run by fundraisers and events, like the circus, that the Shiners put on throughout the year.
This year, was the sixtieth anniversary of the circus, and the Shriners did not shy away from making it another one for the books. The Jaffa Shrine circus is a hometown tradition that Altoona's families look forward to every year. The circus this year is full of diverse people, which sparked the idea, of where they're hometowns may be.
The talent of the circus is very time diverse too. Some of the acts have been here before, and some are experiencing it for their first time.
Wesley Williams has been performing since he was 7 years old and grew up in Weston Florida.
"I performed in last year's circus here and I absolutely loved it. The crowd has such great energy and the building is so beautiful. I have never gotten the opportunity to perform in my hometown, but I can't wait for the day that I get to," Williams said.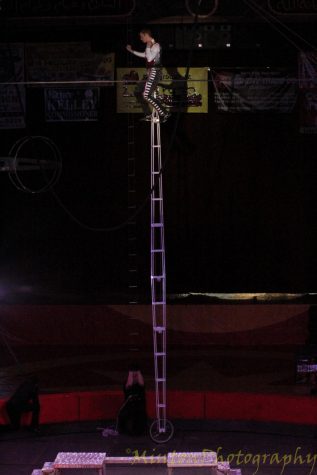 Maria Dominguez and Jonnathan Lopez are Highwire and Motorcycle riders, they had two acts in this years circus.
"We've performed in the Altoona Shrine circus in 2012, 2015, 2016, and now 2019 shows. The best part about performing in Altoona is knowing that the people really appreciate the hard work you put in and it's a family cultured event that shares love," Lopez thrill rider Maria Deminqez said.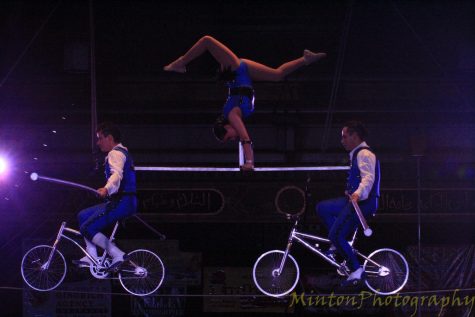 This year's circus also featured some of Altoona's own talent.
"I'm from Altoona, and I grew up here. This is my first year getting to perform in Altoona. It's really great to perform here because it's my hometown, and it's really exciting because I know most of the crowd every night," Pletcher said.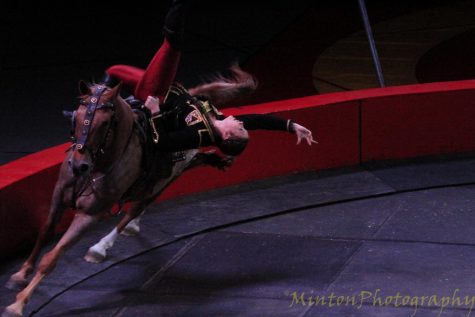 The show this year they have for guests attending that were on or won America's got talent; Bello Nock, The Chicago Boys, and Wesley Williams.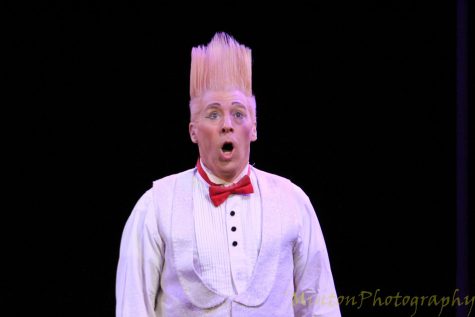 The Chicago boys were on season eight of Americas got talent. The Chicago boy Carl McClintin has been performing for about 12 years.
"This is my first time performing in Altoona and all I have to say is Altoona rocks! The energy of this town is absolutely incredible. The circus is all for the people. The circus is to bring others joy. I've gotten to perform in my own hometown, and it's so cool because you know a lot of the people and you get to provide them enjoyment while they watch you, and you get to know they're proud of you," McClintin said.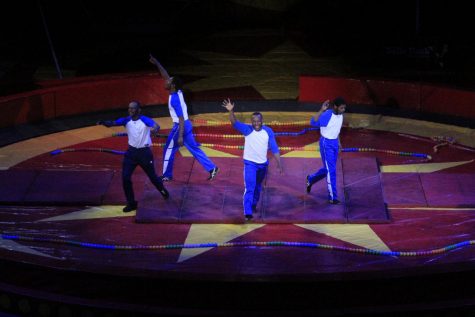 Ivan Arestov is another act in the show, who works with Hoola Hoops, unicycles, and a spinning cube.
"I performed in Altoona in 2004 and last years circus. I like the tradition that lives on here, and I appreciate it because, in my hometown, I've gotten to perform in a circus that was always sold out and full of loving friends and family," Arestov said.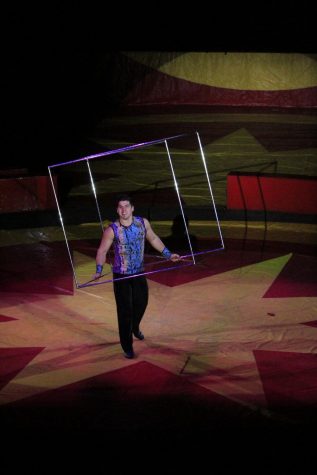 About the Contributor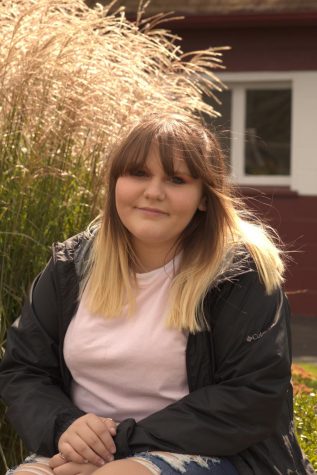 Jocelyn Fetter, Reporter
Hello friends! My name is Jocelyn, some people like to call me Jo or Joc, and I'm a senior this year. I have been a Newspaper Reporter / editor (off and...