Beaten, bruised, breaking records
On April 25, the varsity track and field team competed in the 2019 Penn Relays Invitational. Varsity runners left the school on April 24 and stayed at the meet until the 28.
Berkheimer's team for the 4×4 relay included Ashtyn Hileman, MJ White and Maggie Fox.
"For the 4×4 relay, they didn't have the first runner in individual lanes. It was basically just a group of us all shoved together," sophomore Darrian Berkheimer said.
For many 4×4 runners as soon as the starting gun fires they begin the race. However, on the 25 Berkheimer's race didn't start on a positive note. 
"When the gun was fired we all took off. One of the girls behind me pushed me down only a few seconds into the race," Berkheimer said.  
Darrian suffered from multiple scrapes, bruises and a potentially broken nose. After enduring an injury many would want to sit out. But Darrian fought through the pain to finish the race.
"After they re-started the race, Darrian ended up with one of the fastest splits we have had in the last five years," track coach Micheal Adams said. 
During and after the race, Berkheimer received encouragement from her friends and even multiple school Twitter accounts. 
"Toughest kid I know! Knocked down and had to restart the race. Got up and ran the fastest split in last 5 years at Altoona!! #altoonatough,"  @Altoonatrack tweeted.
The initial tweet gained 24 retweets, 193 likes and multiple comments from other Altoona accounts.
"Mental toughness just as important as physical strength. Congrats on your #NoQuit attitude," @MtLionFootball tweeted.
"
This experience has taught me to not give up in difficult situations, "
— sophomore Darrian Berkheimer said.
This was Berkheimer's fourth year in track.
"I felt really proud of my team and how well we all did. I was also really thankful for everyone that was supportive and who cheered me on," Berkheimer said. 
Berkheimer plans to continue to build up her speed for next year with the help of her coaches.
"She is an amazing competitor and is as tough as they come," Adams said.
About the Contributor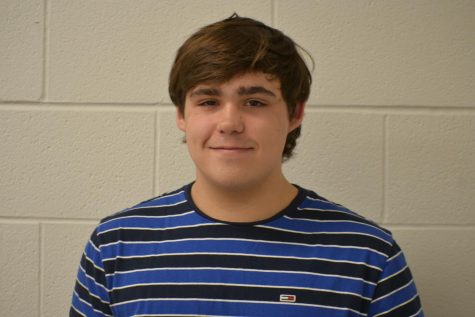 Ben Blackie, Editor In Chief
Ben Blackie's interests include listening to music, watching movies and shows and watching YouTube. Ben also enjoys being involved in school sports and...