Brainfreezerz's shaved ice tops all
Hang on for a minute...we're trying to find some more stories you might like.
Everyone knows that Altoona is home to a variety of ice cream shops that offer  ice cream based products on every menu. An item that is not popular among the menus is shaved ice.
One way to fix this unpopularity is to bring a stand to the area that solely serves shaved ice. Altoona residents Matt and Elizabeth Winquist did just that by creating a shaved ice business while also bringing a relaxed family-friendly environment. This business is a shaved ice stand named Brainfreezerz.
Customers love a nice cozy environment to hangout with their friends and family while enjoying their treat.
Scenery and Menu
As someone who enjoys going on a vacation from time to time, especially to a beach or taking a stroll on the boardwalk, Brainfreezerz offers an experience just that. The staff creates a clean and relaxing family-friendly environment for each customer. Brainfreezerz provide refreshing music, fun games, amazing flavors and satisfying staff.
Brainfreezerz offers various items on the menu including 36 delightful flavors. They also offer normal combo mixed flavors as well as school pride combos, ice cream, $1 drinks and t-shirts. Customers can purchase summer faves featuring chocolate covered strawberry, banana split and etc.
Each customer follows a certain step by step way to order their desserts. First, customers have to pick the size they want. Customers can choose from a kiddie cup to a frozen coma size.
Step 2 is to pick the ice cream flavor that is interesting. There are four flavors of ice cream to choose from.
After picking out the ice cream flavor customers will then choose their shaved ice flavors. Customers can pick up to three shaved ice flavors in the cup for free. The last step when customizing your shaved ice treat is adding the toppings.
Pricing
Brainfreezerz is cheaper than any other ice cream or dessert place in the area. All prices for shaved ice range from $1.60 up to $3.85 depending on size. T-shirts and gift certificates range anywhere from $2.75 to $15. Customers will be able to get more shaved ice for less money rather than going to an ice cream shop.
The shaved ice itself
The shaved ice at Brainfreezerz is the best thing customers can ever taste. It is a very fine type of ice. Every bite taken feels like freshly fallen snow on your tongue. Each flavor is very different than the others but can always be tasted in every bite.
About the Contributor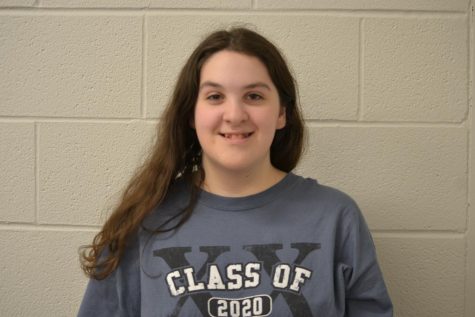 McKenzie Quirin, Reporter
I am a twelfth-grade student at Altoona Area High School. I enjoy hanging out with my friends, babysitting my cousins and watching movies. I am a part...