Cossitor plans "Hindsight 2020"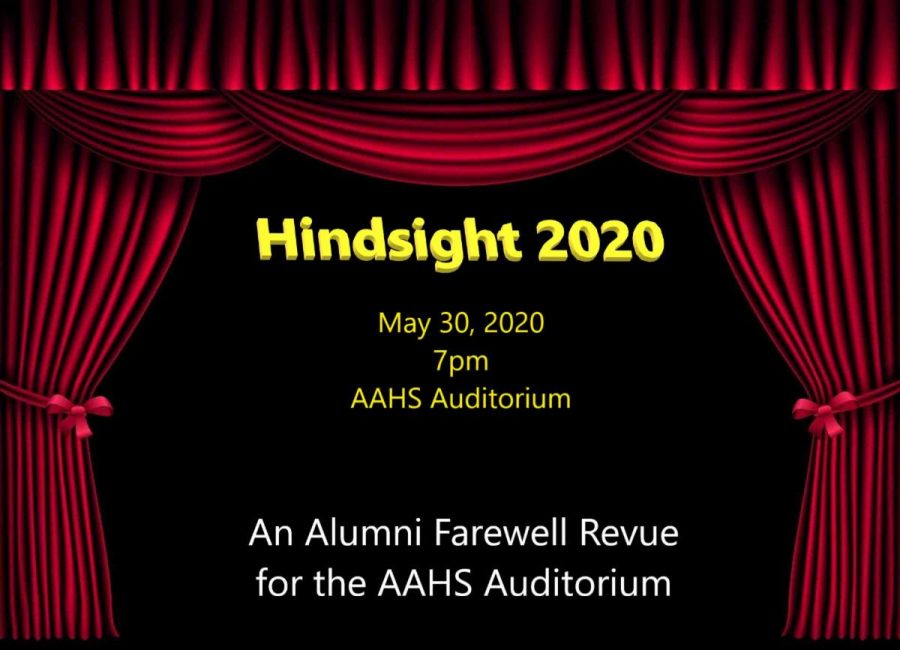 On Saturday, May 30, 2020, the drama club and the alumni will perform in "Hindsight 2020" to celebrate the history of the auditorium. 
English teacher Benjamin Cossitor is planning an end of the year show to say goodbye to the auditorium. It will divide the 45 year history of the school musicals into groups of five years. The purpose of the show is to bring back alumni and join them with this year's cast for a final show. 
Director of Community Relations, Paula Foreman is a part of the Alumni Association. She is helping make the show a success.
"This is his [Cossitor's] idea of a farewell to the auditorium. It is a cabaret style show based on shows from the past," Foreman said.
Cossitor posted a flyer on Facebook about the show, and just from that flyer alone, he got 70+ responses. 
According to Cossitor, some alumni are performing, and some are only coming to the reunion dinner. Tech crew alumni are coming back too.
Cast members will be sent music, due to the minimal amount of rehearsal. There will be a rehearsal on Friday, May 29, 2020, for people selected for duets and small groups. The morning of the show will be a rehearsal for full groups. They will have a break for lunch, do another quick run through, then eat a catered dinner with the performance the same evening.
"We are excited to bring the alumni back and join them with this year's cast and crew. Doing the show is another way to connect with students," Foreman said.
AAHS Alumni Preston Mitchell graduated as part of the class of 2019. He will be coming back to perform in "Hindsight 2020."
"I think that drama is a second family so getting to come back together with your past family one more time and see everyone really means a lot," Mitchell said. 
This will be the last show, then all of the shows will be in the new auditorium.
"The new auditorium is going to be beautiful. It is supposed to have a balcony. It will be a full theatrical theater that will seat 1200 people," Foreman said. 
The show is planned to be a huge success. 
"I think it will do an amazing job of sending the auditorium out. It's the last time we will be all together, and the last time we will see the place that we all grew to know and love," Mitchell said.
About the Contributors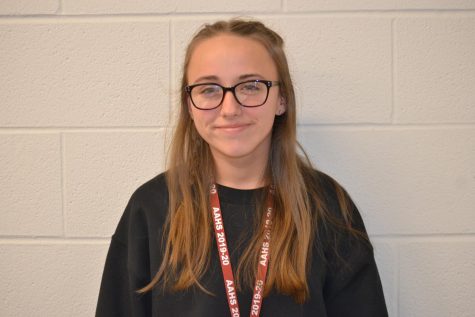 Destiny Montgomery, Reporter
Hello, I'm Destiny and I'm a sophomore at AAHS. This is my first year writing for Mountain Echo. I wrote for the AAJHS Livewire during my freshman year....