Athletes play in annual volleyball game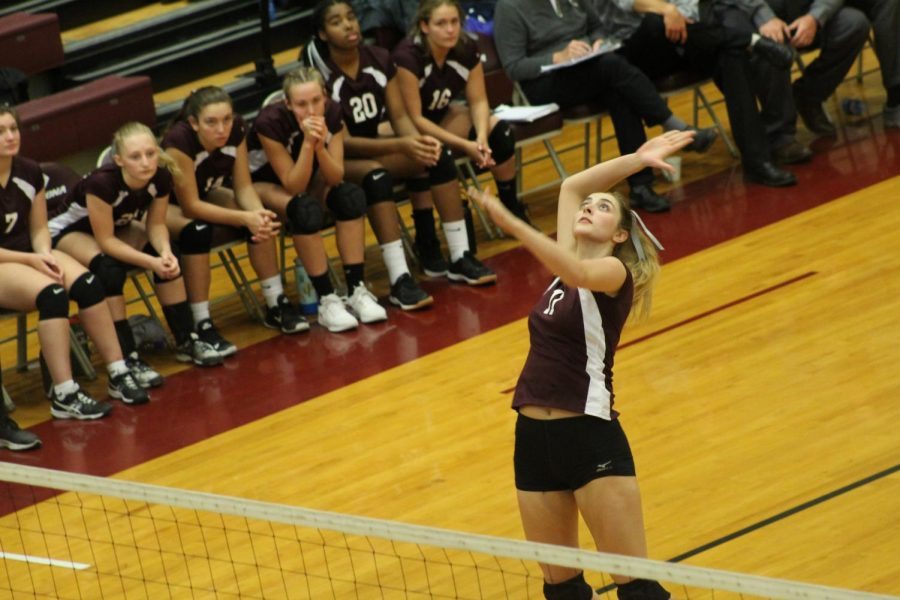 On Sept. 19, the volleyball team held the Erin Dodson Memorial game in the junior high gym. Students sold gray ribbons and bracelets on the bridge for students and staff to buy to support the memorial.
Dodson was a graduate from AAHS in 2004. She was a three-sport athlete, playing volleyball, basketball and softball. Juniata college chose her to attend their school. She started getting headaches, and doctors found a brain tumor. By the time doctors were prepared to perform surgery, Dodson lost her battle to brain cancer. 
For four years, the volleyball team had a memorial game to raise money for the Erin Dodson Scholarship fund. John Saboe is the head coach of the girls' volleyball team.
"Essentially, we hold a fundraiser for the Erin Dodson scholarship fund. The girls sell ribbons and wristbands, and all money goes to the scholarship fund," Saboe said. 
Since it started, the band has gone to the game to play their music to cheer on and support the team.
"Because of her being affiliated with the high school, and because it's just such a great cause, we [band] always want to go in and try to help them out for the night," band director Larry Detwiler said. 
Saboe appreciates all of the support throughout the years from everyone in the school. 
"The staff does an excellent job by coming to the game and supporting the athletes buying and wearing the ribbons and talking up the game. Students purchase ribbons and bands and go to game and being there to celebrate the event of the memory of Erin. Holding it at junior high gym and having band cheerleaders and student section electric atmosphere that provided a sense of energy and drive for the team," Saboe said.
The bracelets and ribbons being sold were gray, and the game was a gray out because it is the color of brain cancer awareness. 
The band hopes to continue supporting other groups in the school.
"This is either the third or the fourth year that we've taken the band in and played for the game and performed because we want to support our other groups as they do things like that," Detwiler said. 
Due to construction, the game took place in the junior high gym. Saboe still enjoyed the energy of everyone. The girls on the team also appreciated the support from everyone around them, which helped them play better in the game. 
About the Contributor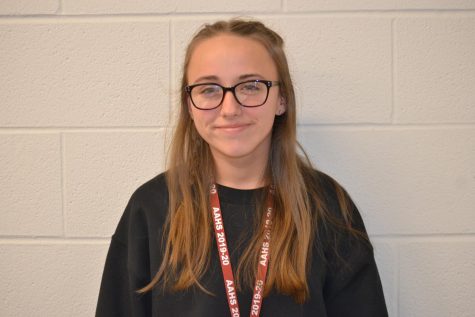 Destiny Montgomery, Reporter
Hello, I'm Destiny and I'm a sophomore at AAHS. This is my first year writing for Mountain Echo. I wrote for the AAJHS Livewire during my freshman year....