FBLA holds first fundraiser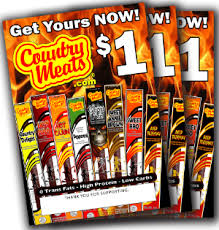 Future Business Leaders of America students are selling "Country Meat" sticks for $1. 
"They are delicious, only $1 each and can be purchased in room B310 during the school day if you can't find an FBLA student selling them," FBLA supervisor Christopher King said.  
The sale is going on all year and will help to pay for their field trips and competitions they will be doing throughout the year.