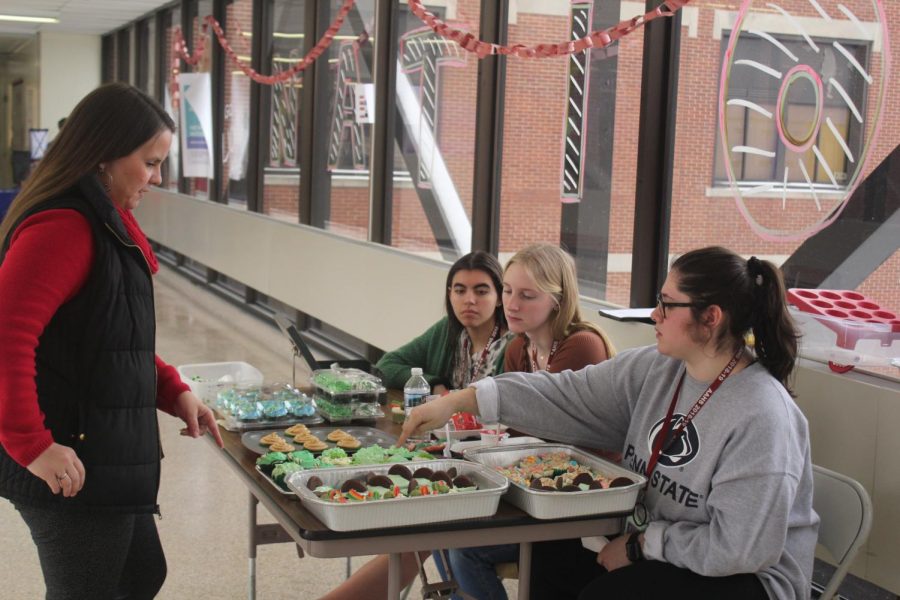 Nina Cipriani
Up until this school year, many different high school organizations have raised money through bake sales that take place during the school day, typically during lunch hours. This year; however, organizations and clubs are not allowed to partake in selling goods during school hours. 
There are three main reasons why bake sales are no longer permitted in the school. Primarily, it's because of mandates from the state and federal government. They look into calories and fat content.
"Homemade baked goods can't be tracked," Principal Andrew Neely said. 
The second reason is because of severe allergies that the school may not know about, and the third is because of sanitary reasons. 
"We can't guarantee that food made at home is 100 percent up to sanitary standards," Neely said.  
Neely and the school fundraising and business manager were the two main people who decided that it would be better to get rid of bake sales.
"I, myself, was involved in the decision," Neely said.
There are many ways clubs can raise money without doing bake sales in school. Clubs can do bake sales after hours; there are organizations that help school clubs create after school hour bake sales. 
"Clubs can actually bake goods at the school and then sell them after school ends," Neely said.
Clubs can sell other things also, as long as they're approved by Neely.