Duclos wins homecoming queen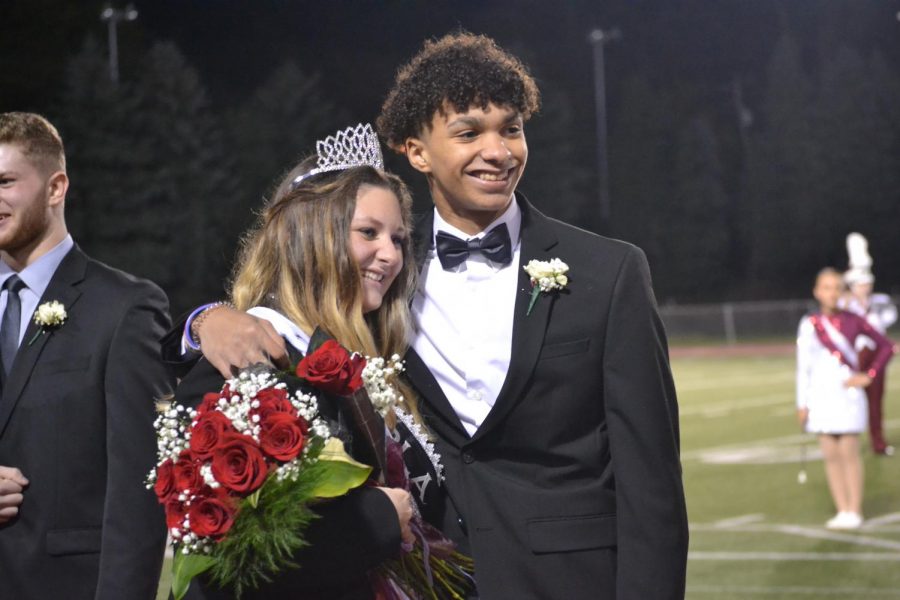 On Oct. 11, Kassidy Duclos was crowned as Homecoming Queen during the halftime show of the Homecoming football game against Cumberland Valley. Kassidy represented the Future Business Leaders of America (FBLA). The first runner up was Lexi Whysong who represented cheerleading. Caranda Parea was the second runner up and she represented girls' basketball. 
"When it was announced that I won, I wanted to cry. I was so surprised that I won," Duclos said. 
Duclos was escorted by senior KJ Futrell. Her team was made up of senior Braden Spahn, senior Grant Corso, senior Brendan Baney and senior Jayla Reilly. To celebrate the win, Duclos and her team went out to eat. 
Duclos ran for Homecoming Queen because she thought it was a great way to represent the school. 
"I want to continue to be a good person and have people know that they can come to me with anything," Duclos said. 
After graduating, Duclos wants to go into the medical field because she enjoys helping people.