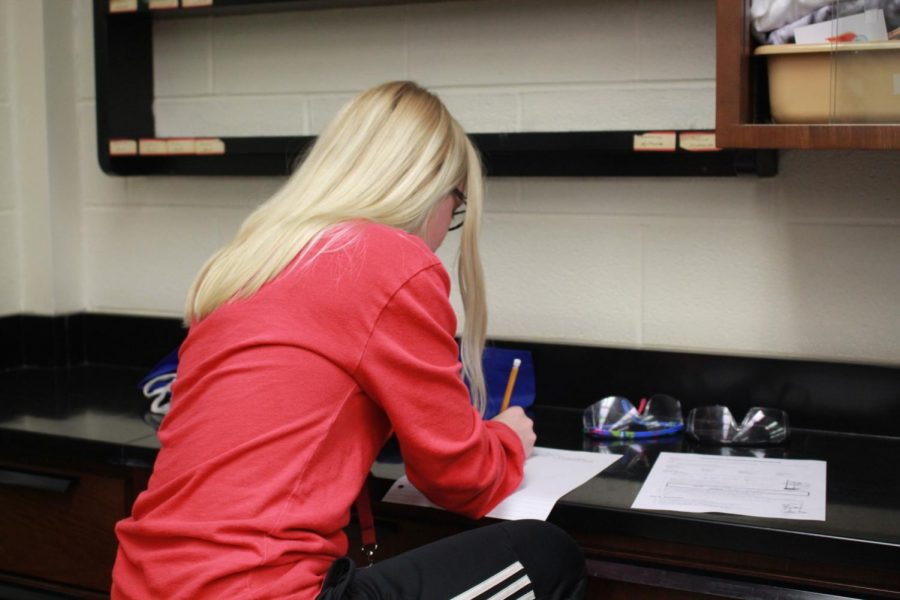 Kamika Helsel
This year, holiday break for students lasts from Dec. 23 to Jan. 2, meaning no school for eight days. 
For most students this is something to celebrate; however, many can't help but stress over the upcoming midterms.
Midterms will take place the week after the holiday break. 
With little time between holiday break and midterms, many students believe they will forget important information for tests.
"I didn't even know midterms were so close. That's way too soon. When we get back, students aren't going to remember lessons right away," sophomore Andrew Baker said.
Other students think that after holiday break, students will lack motivation during the tests.
"Nobody is going to think about midterms when they come back from break. Everyone is going to be too lazy to do tests. We need time after the break to re-adjust to school. Having midterms so soon will just be crazy," junior Isabella Lego said.
To address concerns such as these, some students believe there are ways to stop this from happening in the future.
Junior Alex Thaler proposed an idea that could put an end to chaotic midterm schedules.
"It's too much to ask of students to study for midterms right after a two-week vacation. I think we should start school two weeks earlier in August, and that way midterms would be pushed back two weeks so it wouldn't interfere with our holiday break," Thaler said.
Although it's too late for any major calendar changes, some students believe a change can be made currently. Many believe midterms should be pushed further into the marking period rather than haunt their holiday vacation.
"Midterms should be held weeks after the holiday break, in order to give students time to catch up with things they might have forgotten during their time off," Baker said.
Midterms will occur during the second week of January.