Girls' tennis team gets second shot at Hollidaysburg rival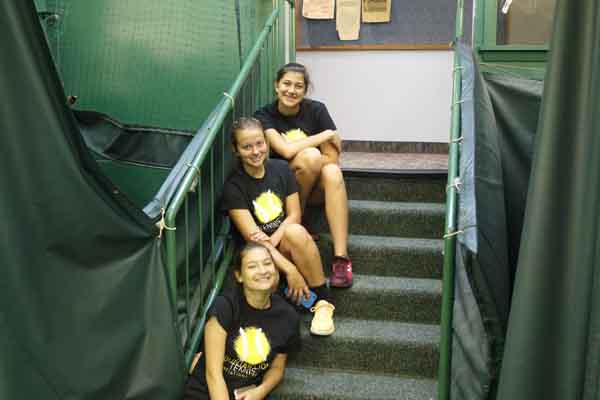 Hang on for a minute...we're trying to find some more stories you might like.
For most of the girls on the tennis team, their rivals are from Hollidaysburg. In tennis, players usually play by themselves or with a partner, so their rivals may vary from different teams or even players on their own team.  The team is coached by the head coach, Eric Hovan and assistant coach, Mark Sapita.
Zoë Wilson has been playing since eighth grade and is the third ranked player on her team for singles.
"I wanted to start playing because I knew a lot of older girls who did, and I was looking for a new sport after quitting basketball," Wilson said.
"I think the rivalry between our teams stems from a history of close matches, and from two coaches who have known each other for a very long time and are very competitive men," Wilson said.
The girls played Hollidaysburg two weeks ago and will play them again in two weeks.
"We played our rivals, Hollidaysburg, about two weeks ago, and they won. In past years, it has been closer, and matches would be a three/two split of the five matches that counted. Our team would win one time and theirs the next. There's a chance this could be a reality later this season. We normally face off against them twice a season," Wilson said.
The tennis team began practicing early in the summer and their last scheduled game isn't for another month. The district game and championship is scheduled for Oct. 31 and Nov. 3.
"We still want to take the district title from them, Hollidaysburg, this year, but we are aware that their team is largely more experienced than ours," Wilson said.  
"We have a very athletic group of freshmen and sophomore athletes who really have a chance to develop into good players.  I'm really excited about their potential. Our biggest issue is that we have a really young team that lacks experience.  We just need to continue to have fun and work hard. We are getting better each week," Hovan said.
"Since 1990, Hollidaysburg and Altoona have won every Team District Championship except one.  We are each other's biggest obstacle to winning a championship," Hovan said.
About the Writer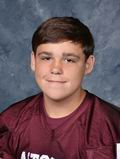 Ben Blackie, Reporter
Ben Blackie's interests include listening to music, watching movies and shows and watching YouTube. Ben also enjoys being involved in school sports and...