A Long Walk To Water tells a story of perserverance
"A Long Walk To Water" by Linda Sue Park is a 2010 dual narrative following the true story of Salva Dut and the fictional story of Nya.
The book is told in alternating sections, bouncing back and forth between Salva and Nya's point of view. Salva lived in Sudan in 1985 during the civil war. While at school, war breaks out in Salva's home, and Salva flees from his home becoming separated from his parents and siblings. Over time, he becomes one of the "Lost Boys of Sudan" who walk all over Africa in search of a safe place to stay. Years later, he arrives in America and starts a volunteer group to build wells in South Sudan called "Water for South Sudan." Nya lives in Sudan in 2008, and everyday she must walk to a pond far away from her house to retrieve dirty water. Eventually, Salva and Nya's story come together as Salva builds a well in Nya's village. 
I first read this book when I was in junior high, and I recently read it again. Once I picked this book up, I did not put it down. The book is not at a high school reading level, but it is a beautiful story that everyone should read. This book taught me to be more grateful about what I have in my life and a lesson of perseverance. Salva's story is filled with perseverance as he works to find a better future. I would recommend this book to anyone looking for a short read or an inspiring story.
Leave a Comment
About the Contributor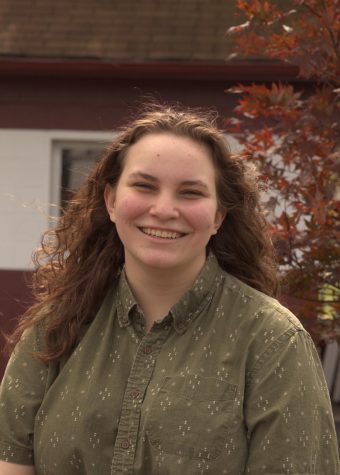 Sonia Yost, Reporter
Hey there stranger! My name is Sonia Yost, and this will be my third year writing for the newspaper. Last year I was an associate editor, and I'm thrilled...