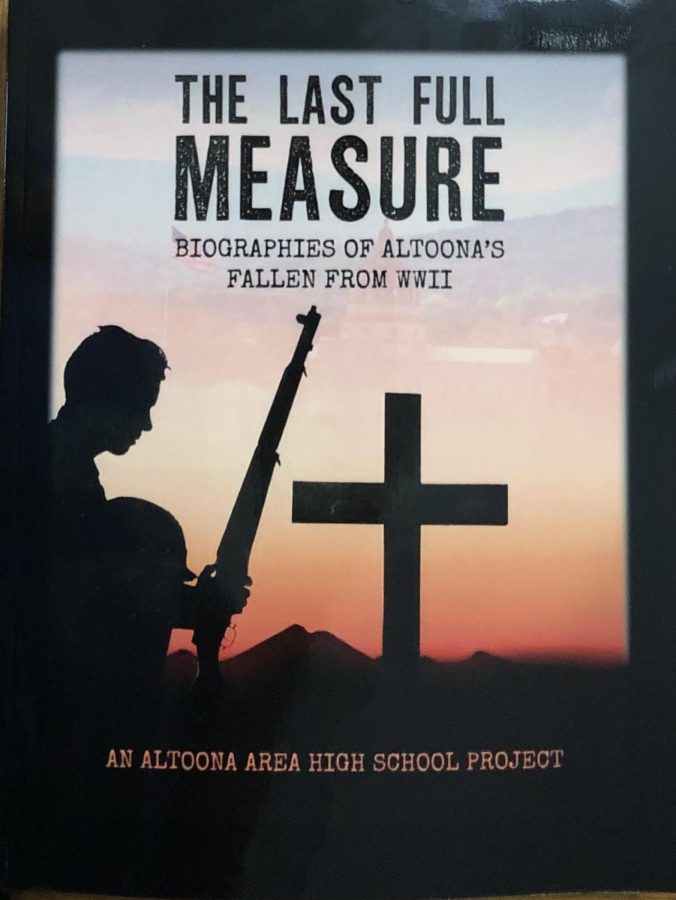 "The Last Full Measure: Biographies of Altoona's Fallen"
James Lowe is the author of "The Last Full measure: Biographies of Altoona's Fallen from World War II" along with being a history teacher. His book is a collection of biographies about the veterans from World War II who were all either born in Altoona or residents of Altoona and were killed in World War II.
"It's the only book that tells the stories of veterans from Altoona killed in WW2. It tells their life stories, how they served our country in the military, how they were killed during the war and where their final resting place is located. I did a project in one of my classes a few years ago honoring the men from Altoona that were killed in Vietnam. That was a video biography project, and we published the videos on YouTube. I decided to create a book that would be a more lasting tribute, " Lowe said. 
Lowe mentions the 355 Altoona men and one woman vets killed in WW2. 
"The book started as assignments for students to learn how to do research and use primary sources. Each student in my American history classes and Mrs. Carolyn Kline's history classes were given names of those from Altoona killed during World War II. They were required to write a one-page biography using a number of sources that also include photos related to that veteran's story. I then took their base stories, checked the historical research and accuracy, added more details and made them publication ready," Lowe said. 
Lowe's book is considered a military biography. 
"My friend Jared Frederick, who teaches history at Penn State Altoona, designed the cover. The cover shows a silhouetted American soldier reflecting by his friend's grave with the Altoona skyline in the background" Lowe said. 
Students from Lowe's past classes also remember the project they did that he used for his book. 
"I had goosebumps whenever we did this project knowing these heroes were from our little town, and I'm glad Mr. Lowe gave us an opportunity to learn about the people who risked their lives for our freedom," senior Hanna McClellan said.