Cross country team nearing end of season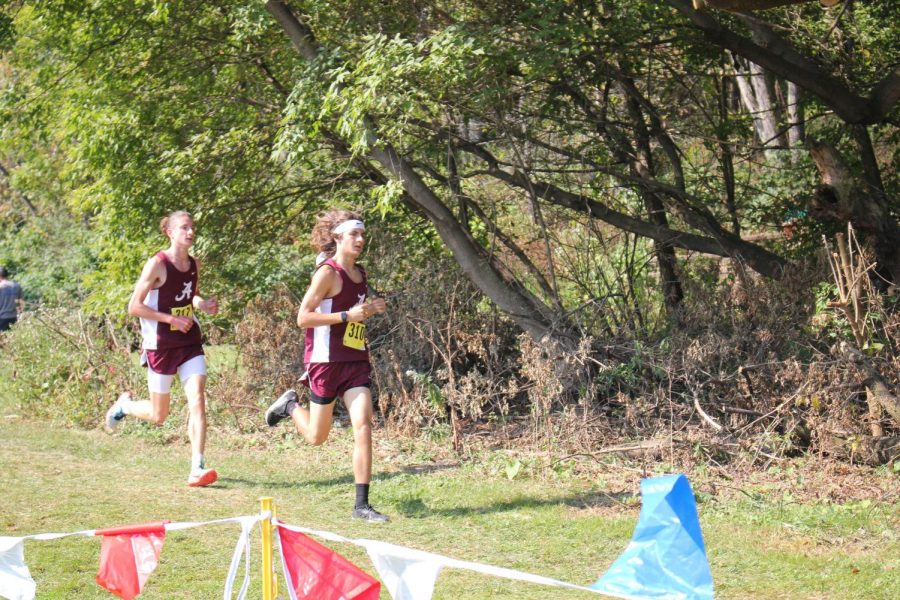 The girls' and boys' cross country teams are moving toward the end of the fall season. The girls' team is one to three and the boys team is four to one. The boys team is composed of 17 people and the girls team is composed of 11.
This year, for the protection of everyone, precautions are being taken for COVID-19. Everyone wears masks when walking and when in the locker room. Nothing is allowed to stay in the locker room because they are thoroughly cleaned at night.
"As far as precautions with COVID-19, they do where masks, they do socially distance as much as possible when they are engaged in their running activities. There is plenty of space as they are running a 5k course of 3.1 miles. Typically in our cross country race we are limited. Looking at it, we are definitely missing out on the number of spectators with outdoor events. Large invitationals have been cancelled or limited to a total number of 250 people which includes runner officials and workers," girls' cross country coach Tabitha Quinn said.
Multiple students and coaches think that cross country is good for the students involved.
"The students are sometimes a little apprehensive, but at the same time they understand that it gives them a little freedom to get outside to interact, and to have a social atmosphere to do a sport that they love," Quinn said.
During a meet, students are encouraged to do their best. Most students also encourage themselves.
"We are very adamant about goal setting and supporting each other during a race. We like to have a solid running base over the summer, and now we are working on speed as we get closer to the district championships," boys' cross country coach Lee Baranik said.
Students do feel good about being able to do cross country this year and working through their issues.
"It's definitely different, but we are all pushing through it and doing the best we can with a bad situation," sophomore Makilee Woomer said.
Most people believe that cross country has had a good impact on the students this year.
"Cross country has had a wonderful impact on the students this year. We were able to run and meet over the summer and in May I did reach out to them on Google meet session. We were able to talk on video conferences. They were able to meet to lift and to run. They were able to expose themselves to the sport, especially the younger ones. It's something that is a passion that they have and something that can help them clear their mind and be a great stress reliever," Quinn said.
There are many things that the runners and coaches look forward to in cross country.
"We look forward to our district meet, but we take it in progress meet by meet, and then looking at advancing from each day, from each workout, to each meet to see where our progress is and breaking down the course, and breaking down we need to do as a team and understanding what we can do as an individual," Quinn said.
Students often make memories they will never forget with their team and their coaches.
"I'll never forget the times that we ran to dairy queen or the meadows and we all got ice cream," Woomer said.
This year, the teams are still commemorating their seniors, but differently than what they would normally do to protect the students and coaches.
"Honoring the seniors this year is on Monday, Oct. 26. We typically have a boys and girls combined cross country banquet which has to have been cancelled for the COVID-19 regulations, so we are going to have a senior recognition at 3:45 p.m. at Logan Elementary School, our home course, and with it we typically will have our underclassman recognize our seniors. They prepare a one minute speech and talk about the highlights of the past few years as teammates," Quinn said.
About the Writer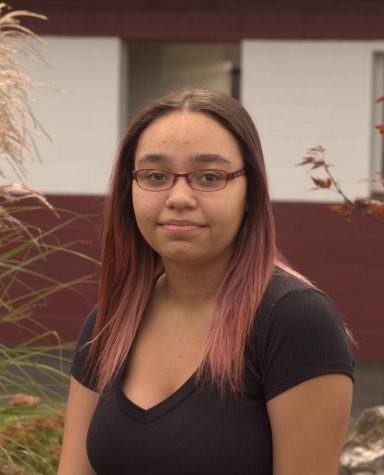 Myah Lear, Reporter
Hi! I am Myah Lear. I am a sophomore and part of the AAHS Mountain Echo staff. I have played viola since the fourth grade. In elementary school, I participated...