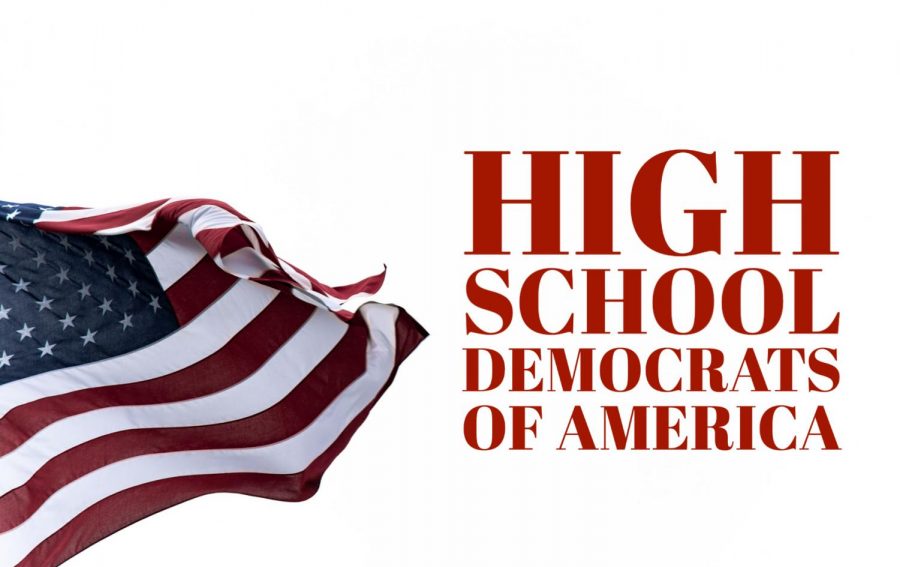 Senior student leads High School Democrats of America (HSDA)
A senior and students come together to start a chapter from a club in their community, known as The High School Democrats of America.
November 18, 2020
Senior Carlona Brevard has composed a chapter of a nationally established club called High School Democrats of America (HSDA).
According to Brevard, HSDA is a student-led organization that seeks to mobilize young people and elect Democrats.
Students active in HSDA across the country partake in political activities and promote the agenda of the Democratic Party.
"Our main purpose is to involve high school students in political activity while advocating for democratic ideals. The main goal for the year, though, is to make an impact on our community," Brevard said.
HSDA is available to all students in grades 9-12, and is open to new members.
Other chapters have gone to Woman's Rights Protest, sent letters to members of Congress, raised money for charity, registered voters and ran voting polls.
"Students can join by contacting me personally. We are currently working on a community clean up day. We are planning on fundraisers and other events that are related to the Black Lives Matter movement, Women's Rights, LGBTQ+ Rights and Indigenous People's Rights," Brevard said.
This chapter currently has roughly 35 members.
Junior Rachel Scheinberg believes this groups holds significant importance.
"You need to be knowledgeable about this country and your rights and how it works. You just need to know what's going on to be up-to-date and being a part of something like this enables that," Scheinberg said. 
HSDA is nationalized and chapters exist all over the world.
Brevard created this chapter during quarantine.
"I found it during quarantine randomly and instantly knew Altoona needed this and this was something I wanted to be a part of my senior year, so I immediately started doing research on the club," Brevard said.
Senior Minya Strobel believes they can make a change, if not in the world, at least in their community.
"We are currently writing letters to our officials about the Walter Wallace case. We believe he deserves justice and was unfairly killed. We are also planning on starting a food drive for people that have been impacted by the pandemic," Strobel said.
A majority of the members are students who attend the Altoona Area High School (AAHS), although this isn't an official school club.
"The club I'm starting won't be featured through the high school; it's a community chapter," Brevard said.
Anyone interested in joining this chapter can directly contact Carlona Brevard through any platform or personally.
"We are a really nice group, straight up. Serious, but also very friendly," Scheinberg said.